10 great parenting rules by Jennifer Lopez
Jennifer Lopez and her ex-husband Marc Anthony got twins Emme Maribel and Maximilian David, and they are everything but typical children of celebrities.
News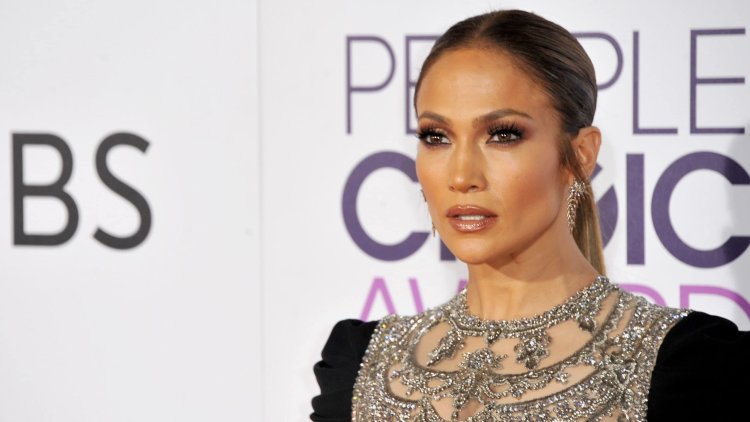 Photo Credits: shutterstock
The Latino diva has special methods and believes that thanks to them, her children will grow into good people.
Jennifer Lopez and her ex-husband Marc Anthony got twins Emme Maribel and Maximilian David, and they are everything but typical children of celebrities.
And while some celebrities pause their careers for a while in order to be with their children, even in those most sensitive years, there are also those who successfully juggle both private and business life. One of them is a Latino diva.
She is, as she herself said, a strict mother. In her house, certain rules are respected and she has not deviated from them for years. "Many think that my way of upbringing is too rigorous and unusual, but I think it gives good results," she said.
These 10 rules are strictly followed by her children:
1. They travel everywhere with her
Jennifer often pointed out how the children saved her, but also that she was not ready to give up her career to become a full-time mother. The solution was for the children to travel with her, and that resulted in them not having too many friends in their early childhood. On the other hand, they could spend more time on the set with her.
2. School is everything
Despite her money and power, J Lo has always insisted on a good education. Her children were educated at home, but she tried to find the best teachers. Also, he does not hesitate to sit with them and help them with their tasks.
3. No party until Sunday
She came up with the idea that Sunday was a day for fun, wanting to teach her children work ethic, and they were allowed to sleep longer then, have breakfast in bed, and have fun all day. Also, during the working week, they are not allowed to use phones or watch television, nor to play games.
4. Exclusively healthy food
Jennifer is known for her very strict diet, thanks to which she has a great line. However, she is trying to teach children to eat healthy, and she has enriched their diet with vegetables and fruits. At one point, she even tried to make their diet completely vegan, which Maximilian did not like at all.
5. Accept that you are the center of attention
Since they don't have much space for privacy, they had to learn to live under the spotlight and accept it as something normal. On the one hand, they could meet other stars they love. On the other hand, the good things are that they learned to deal with public opinion in time, but also to learn how to express themselves properly in interviews.
6. Respect family traditions
Traditions must be respected. There is no avoiding family dinners. It is obligatory for them to talk about their experiences during the day, especially when they go to school, and Jen is on set or studying.
7. No makeup
Jennifer is aware that she will not be able to defend her daughter from putting on make-up for too long, but it was important for her to teach her to accept herself with all her flaws and virtues. Also, it was important for her to teach Emme what proper care is, and only then to put on make-up.
8. Accept mom's boyfriends and family changes
Jennifer Lopez had a rather turbulent life, and therefore the children had to accept certain family changes. I started with divorce, then living with their father, then with mother.
On the other hand, Jennifer tries to protect them so that they would not be hurt, and she also has the help of her ex-husband Marc Anthony.
9. Follow your dreams and interests
Jennifer has always encouraged children to explore talents and do what makes them happy. Emme even performed with her mother at the Super Bowl, and Max performed in the play. In a way, he prepares them for future careers and believes that they should learn to earn on their own, and not to relax because "mom has money".
10. Share to be happier
Precisely because they have more than enough money, Jennifer tried to instill in the children that "money does not fall from the sky", and that not everyone is lucky enough to have carefree lives like them. From the early days, her children went with her through humanitarian actions.