120 years ago Walt Disney was born!
He went to Hollywood with $ 20 and built an empire. That is Walt Disney, a creator of unforgettable characters.
News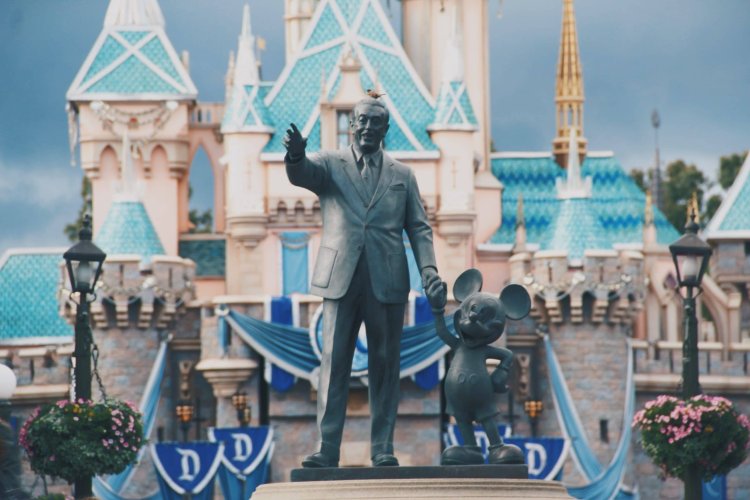 Photo Credits: Travis Gergen/Unsplash
He changed the world of entertainment and the lives of generations of children around the world. As a pioneer of animation, he turned learning and education into entertainment. Walt Disney was born in Chicago on December 5, 1901. He had three siblings. When he returned from the First World War he spent in France where he was an ambulance driver, as an excellent draftsman, he opened his own company 'Laugh-O-Grams'. That was a big step and he ran out of money. However, he went bankrupt but he did not give up.
He headed to Hollywood in 1923, with $ 20 in his pocket and barely 22 years old.His older brother Roy, who was already in California at the time,helped him with an initial $ 250, and another $ 500 loan.With this money he started a new business.
Wolt's most famous characters
There Walt drew his most famous animated character - Mickey Mouse. At the Colony Theater in New York on November 18, 1928, Mickey Mouse made his feature film debut in 'Steamboat Willie' - the first synchronized cartoon in the history of animation.
Four years later he won the first Oscar for his first cartoon in 'Flowers and Trees', and in 1933 his fellow animator Ub Iwerks patented the first multi-faceted animation camera from parts of an old Chevrolet and revolutionized cartooning with a new technique.
In late December 1937, Disney premiered the feature film 'Snow White and the Seven Dwarfs' at the Carthay Theater in Los Angeles. This was followed by the films 'Pinocchio', 'Dumbo', 'Bambi' and 'Fantasia'.
On the eve of World War II, Disney expanded the company. He completed a large studio in Burbank staffed by thousands of artists, animators, screenwriters and technical staff, and during the war helped the US government by producing educational and propaganda films that raised awarenes for civilians and the military.
After the war, he made a series of adventure documentaries, 'The Living Desert', 'The Vanishing Prairie', 'The African Lion' and 'White Wilderness', in which he taught the world in a fun way about the importance of nature conservation.
Disneyland Park
In 1955, he opened the first Disneyland Park. In addition, in 1954 he began to engage in television production, and in 1961 for the first time in history he launched a color television program.
As a true visionary in 1965, he dedicated himself to improving the quality of life in urban American environments. He led the EPCOT - Experimental Prototype Community of Tomorrow project. To that end, he bought a large 70-square-foot plot of land in the heart of Florida where he built Disney's world of entertainment, with a hotel and theme park. The Experimental City - Walt Disney Resort and Magic Kingdom Park opened in 1971.
Disney MGM Studio Park opened in 1989. A few years before his death, Disney said:
- It is a matter of principle to leave something before moving to green fields. If I were to create a place where young talents for the future would develop, I would feel like I have completed my job
So in 1961, he founded the California Institute of the Arts, which brought together two schools - the Los Angeles Conservatory of Music and the Chouinard Art Institute. The training program had a completely new approach in acquiring professional knowledge.
Walt Disney died of lung cancer on December 15, 1966, ten days after his 65th birthday. He left behind millions of miles of cartoons and more than a hundred characters who breathed life into the film. Thanks to them, but also to documentaries, he won a total of 22 Oscars, 4 of which in one year, and thus surpassed all acting and directing stars.