A beautiful 23 years younger singer stole Brad Pitt's heart?
News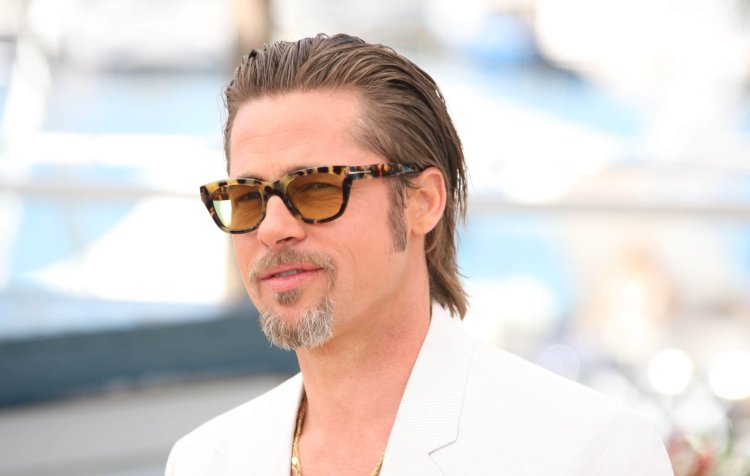 Photo Credits: Shutterstock
We can say that Hollywood actor Brad Pitt (58) is reportedly not alone again - his heart was stolen by one of the first neighbors, otherwise a great music star from the Old Continent
According to the American media, the Oscar winner Brad Pitt (58) is happily in love again!
The famous actor left behind a difficult period on a private level, primarily due to his divorce from Angelina Jolie, with whom he spent more than a decade and with who he has six children. The former couple has been waging a fierce court battle for years due to Brad's accusations of violence and drug use, and in addition to difficulties in distributing hundreds of millions of dollars in wealth, they are fighting over custody of children Maddox, Shiloh, Zachary, Vivienne, Knox, and Pax.
Following the drama with Angelina, Brad allegedly entered into a relationship with actress Alaya Shokat, which he never confirmed, but they were seen at romantic dinners and cultural events all over Los Angeles. Immediately after her, Brad loved German model Nicole Poturalski, and this relationship was followed by controversy because she is always married to 41-year-old businessman Roland Maria. Although it was also rumored that the actor became close with Charlize Theron and Sandra Bullock, which they denied, that he cheated on Angelina with Marion Cotillard, as well as that he reconciled with Jennifer Aniston., and even though he is almost to his seventh decade, Pete is still considered the most desirable man worldwide, and the media is always asking the question of who is in love with the star of "Fight Club", "Seven Years in Tibet", "Once Upon a Time in Hollywood", etc.
After a few turbulent years, it seems that Brad Pitt has finally found a peaceful haven, all thanks to the new woman in his life.

As stated by foreign media, Brad's heart was allegedly stolen by Lykke Li (35), a Swedish singer-songwriter and model who lives just a few minutes walk from Pete's villa in Los Angeles.
Allegedly, the couple became closer last year, primarily thanks to the fact that they live close to each other, so it has been rumored for some time that they have been in a secret relationship. The information appeared on social networks last week when an anonymous source wrote that Brad Pitt and Leakey Lee were seen together in one of the famous Hollywood restaurants.
The singer Lykke Li was born in Ystad, Sweden, and has been involved in music since an early age.
She released her first album ( Little Bit ) in 2007, and she hasn't stopped achieving success since then. One of her most famous songs is "I Follow Rivers", which reached more than 80 million views on YouTube. Lykke Li has a pronounced soprano, plays several instruments, is also involved in modeling, and since 2012 she has had a contract with the famous agency VIVA, which takes care of the careers of Kaia Gerber, Natalija Vodjanova, Doutzen Kroes, and many other supermodels today.

The Swedish singer is the mother of a six-year-old boy Dion, whom she got with music star Jeff Bhasker, and she once stated that this was a difficult period for her because she lost her mother three weeks after giving birth.