Chrissy Teigen hides her face after the surgery
Spouses Chrissy Teigen and John Legend walked the streets of Los Angeles together, and attention was focused only on her face.
News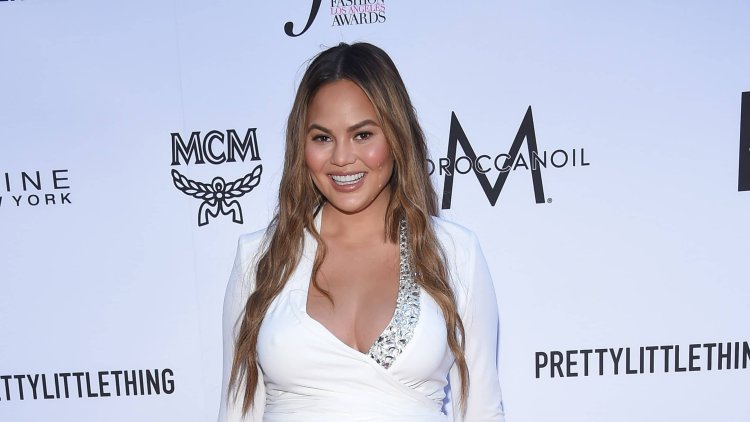 Photo Credits: Shutterstock
This is a woman who was once called a natural beauty, and today she changed a lot. If you ask her what happened, she will not confess anything. She says she didn't do anything.
Namely, Chrissy Teigen has been followed by bad comments about her physical appearance for several months now, more precisely about how much she has changed due to various corrections. With each subsequent appearance in public, it seems as if she has done something new on herself, and the same shock is experienced by her followers on social networks.
So in the last few photos, she posted on Instagram, she received not so positive comments because many compared her to a woman who has changed absolutely everything on her face in the last couple of years.
'Did anyone else at first glance think this was Khloe?', 'I thought this was Khloe Kardashian', 'For a second I was sure it was Khloe', 'Why has everyone looked like Kardashian lately?', were just some of the comments below her post, and realistically, they are not far from the truth.
And then in one the former model even commented on all the comments she gets, but she still denies any changes. 'I have a new make-up artist for a week and everyone immediately thinks that I underwent surgery. I publish photos literally every day ', she wrote in the comments at the time.
Now the paparazzi photographed her in the company of her husband John Legend walking the streets of Los Angeles. They were in relaxed editions, just enjoying a beautiful day, but many noticed that Chrissy was trying to cover her face as much as possible with a hat and mask.
We wouldn't be surprised if that's really true, given the bad comments she's received lately. Chrissy recently returned to social media after a break she made when it was revealed that Teigen was bullying some celebrities on social media. In this story were the names of Courtney Stodden and Lindsay Lohan among the others.
Recall, a few months earlier Chrissy was a target of bad comments because of her controversial tweets.
Chrissy wrote 'I hate you,' 'Go to sleep forever' and 'I can't wait for you to die'. The model claims that 'she is no longer the person who wrote those horrible things' and that she has 'received therapy'.In earlier posts, the model wrote that 'a very humiliating few weeks' had passed in which 'not a single moment had passed' in which she did not feel a 'heavyweight of regret' for the things she had said in the past.
Chrissy then reiterated that she had 'publicly apologized to one person' but that she was in the process of privately addressing people she had offended over the years.
"I understand they may not want to talk to me. I don't think I would want you to talk to me. (The real truth in all of this is how much I can't really stand confrontation.) But if they want it, I'm here and I'll listen to what they want to tell me, while I apologize through sobs," Chrissy wrote after the scandal.