Coinbase exceeded analysts' expectations and doubled its second-quarter profit
Coinbase released its second-quarter profitability report today, making profits just over $ 1.6 billion, nearly double the first quarter. The company also said it generated revenue of $ 2.03 billion, exceeding analysts 'forecasts of $ 1.88 billion.
Crypto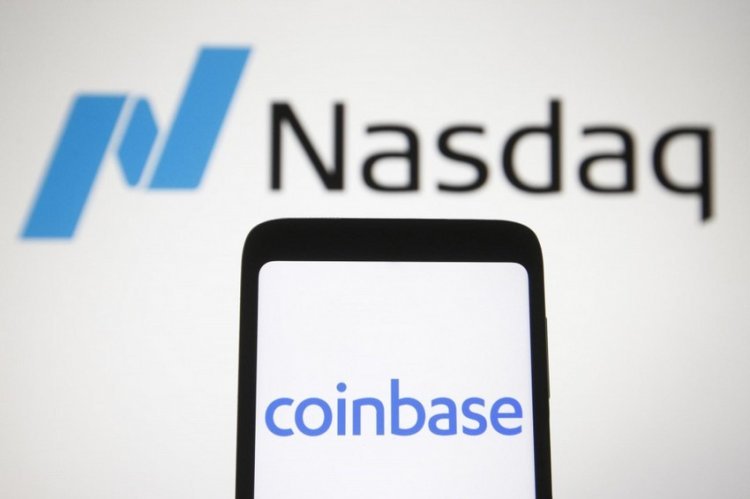 Photo Credits: coinbase Nasdaq
The cryptocurrency exchange also reported an increase in customer activity, noting that the number of retail monthly customers (MTUs) rose to 8.8 million, an increase of 44 percent from the first quarter of this year.
In a sign that Coinbase may finally find a way to diversify its revenue streams, the company reported revenue of more than $ 100 million from subscriptions and services, that figure, however, is still overshadowed by $ 1.9 billion in transaction fee revenue, which remains the main part.
In another significant milestone, trading volume in ethereum surpassed bitcoin on the platform for the first time, and ethereum accounts for 26 percent of the volume compared to 24 percent for bitcoin.
In its Q2 letter to shareholders, Coinbase also noted the growing diversity of participants in the cryptocurrency market. The company reported that it now has over 9,000 institutional buyers and noted that Sotheby's auction house settled its first cryptocurrency transaction in the last quarter.
Coinbase's share price has risen in recent weeks, shifting $ 280 on Tuesday. That's a significant improvement for the stock, which traded up to $ 220 in June but is still far from the $ 342 it reached shortly after the company went public in May.
Although Coinbase's earnings far exceeded quarterly expectations, much of it was due to the high volatility of the crypto market this spring, a period when bitcoin reached an all-time high above $ 60,000. As Coinbase earns a huge amount of its money from trading fees, the company profited from both the bull market and the subsequent decline, something that is unlikely to happen again in the third quarter, which was marked by reduced volatility.
Coinbase admitted that volatility was fueled and was responsible for most of the earnings, but warned that it was unlikely to repeat that performance.
"As a result, we believe that retail MTUs and total trading volume will be lower in Q3 compared to Q2," Coinbase said in a statement.
Other significant aspects of the letter to shareholders are that Coinbase added more cryptocurrencies to trading than they added throughout 2020, and now supports 83 for trading and 142 for custody, and that custody revenue has stood at $ 35 million since the first quarter. The amount relates to custody revenue, which includes storing digital assets on behalf of large customers, and is not subject to volatility, and has been a key strategic goal of the company for several years.
By: Amber V. - Gossip Whispers