'Daisy Jones and The Six'
Daisy Jones and The Six is a novel written by Taylor Jenkins Reid. It tells the story of a fictional rock band in the 1970s, following their rise to fame, and eventual fall. Since its release in 2019, the book has received widespread critical acclaim, and has been praised for its vivid characters, immersive storytelling, and unique format.
News
Movies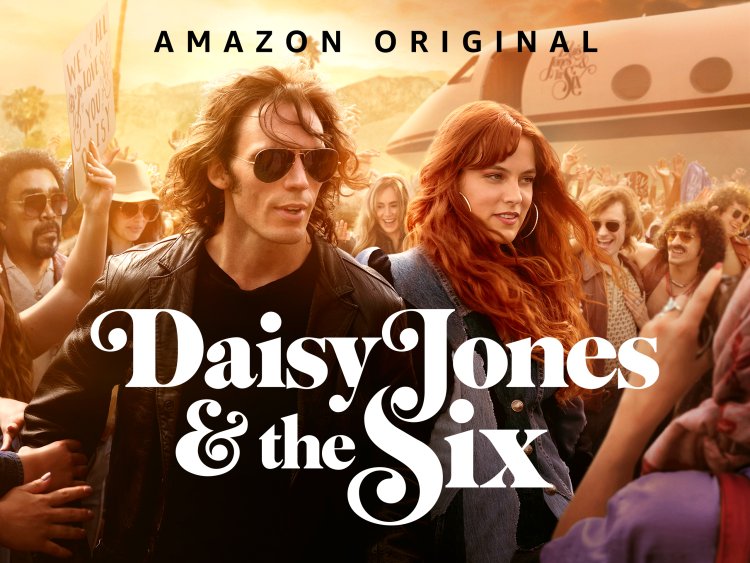 Photo Credits: Prime Video
The Story
The book tells the story of the band's rise to fame, starting from the moment Daisy Jones, a talented but troubled singer, meets the members of The Six. We follow their journey through the music industry, as they release hit after hit, and become one of the biggest bands in the world. However, their success is not without its challenges, and the band members must navigate their personal relationships and egos, while also dealing with the pressures of fame and the music industry.
The Format
What sets Daisy Jones and The Six apart from other books is its unique format. Rather than being told in a traditional narrative style, the story is presented as an oral history, with each character giving their own account of events. This allows the reader to see multiple perspectives and get a deeper understanding of each character's motivations and experiences.
The Characters
One of the most compelling aspects of the book is its rich cast of characters. From the enigmatic Daisy Jones, to the charismatic Billy Dunne, each character is fleshed out and given their own distinct voice. The relationships between the characters are complex and nuanced, and the book does an excellent job of exploring the dynamics between them.
The Themes
At its core, Daisy Jones and The Six is a story about music, creativity, and the human experience. It explores themes such as love, addiction, betrayal, and redemption, and does so in a way that is both honest and empathetic. The book is a celebration of the power of art and the transformative effect it can have on our lives.
Also Check How to make the bedroom more spacious?
Conclusion
In conclusion, Daisy Jones and The Six is a masterpiece of storytelling. Its unique format, compelling characters, and thought-provoking themes have captivated readers worldwide. Whether you're a fan of music, literature, or simply great storytelling, this book is a must-read. So why not pick up a copy today and join the legions of fans who have fallen in love with this unforgettable tale?