Disney surprised with a new poster and video: " The Mandalorian"
The third season of the series "The Mandalorian" will arrive on the Disney plus platform on March 1.
News
TV Shows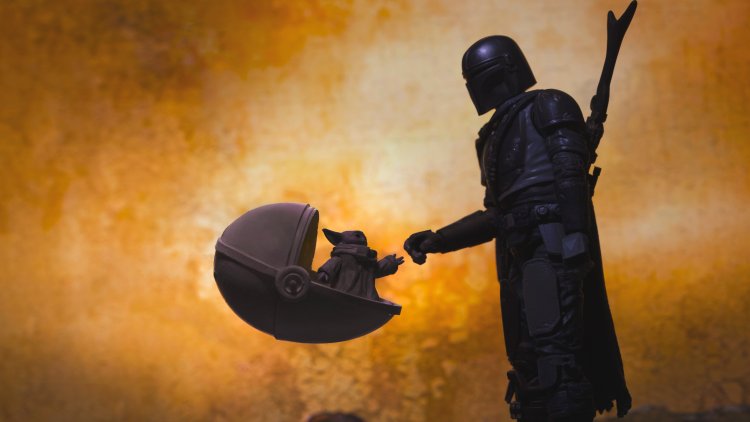 Photo Credits: Shutterstock
Given that the third season of "The Mandalorian" series is only a month away, it's no surprise that Disney surprised us with a new poster and video. Neither reveals anything too significant, but if you're a fan it's sure to cheer you up at least somewhat. The foreground of the poster shows Din Djarin with a Darksaber in one hand and a blaster in the other, on top of his custom N-1 starfighter, while in the background he, at least appears to be in awe of Grog. As for the video, it's a behind-the-scenes look, and it's called Phenomenon. The video raises the hype for the upcoming season and shows us some of the best moments of the first two seasons. At the same time, the video deals with the journey of the series to the status of a global phenomenon, as well as the influence of Grogu on the Star Wars fandom.
As was the case in earlier seasons, the executive producers and screenwriters are Jon Favreau and Dave Filoni, with Favreau also being the showrunner. The directors of the upcoming season are Bryce Dallas Howard, Rick Famuyiwa, Carl Weathers, Lee Isaac Chung, Peter Ramsey and Rachel Morrison.
Mando's journey through the Star Wars galaxy continues. Once a solitary bounty hunter, Din Djarin reunited with Grogu. Meanwhile, the New Republic struggles to lead the galaxy beyond its dark history. The Mandalorian will cross paths with old allies and make new enemies as he and Grogu continue their journey together.
The third season returns Carl Weathers as Greef Karga, Amy Sedaris as Peli Motto, Emily Swallow as The Armorer, Katee Sackhoff as Bo-Katan Kryze and Giancarlo Esposito as Moff Gideon in addition to Pedro Pascal as Mando. As for the new faces, we know that we will see the legendary Christopher Lloyd in an unknown role.
"I think the series becomes more and more expanded and visually deeper with each season. I think it's the vision of Jon Favreau and David Filoni that starts that expansion. But of course, this includes everyone they trust to cooperate with them. I was blown away by that 'sizzle reel'. Suddenly, the world became much tenser, and - it was always satisfying - but in a way that allowed you to know that feeling of dread, or doom, or excitement? It's that feeling you get because the story suddenly comes full circle to make you understand elements you didn't know about." - said Giancarlo Esposito.
The third season of the series The Mandalorian will arrive on the Disney plus platform on March 1.
NEW: https://tvexposed.com/the-tenth-installment-of-the-fast-and-the-furious-arrives-soon
Post By: Vanessa F.