Dua Lipa and Versace announce autumn full of colors!
One of the biggest music stars in the world has joined forces with the cult Italian fashion house, Versace.
Fashion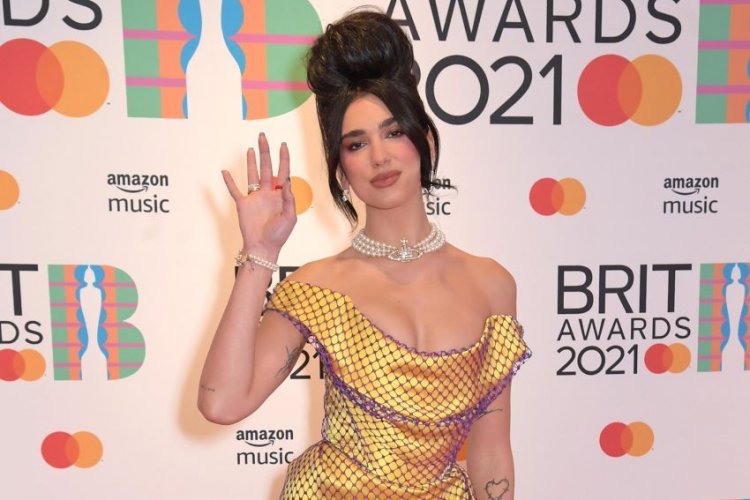 Photo Credits: David M. Benett/Dave Benett/Getty Images
In recent years, Dua Lipa has become a true music icon, but increasingly also a fashion icon. The British superstar who was born in Pristina enriched her fashion CV with another valuable item - she shone as the face of the cult Italian fashion house, Versace.
Dua Lipa is officially the new Versace girl! The singer is the face of the new campaign for autumn and winter 2021/2022, and the news was published on social networks by Dua and Donatella Versace and company at the same time.
Fashion connoisseurs are not so surprised by this combination, considering that the famous British singer wore the creations of the Italian fashion house many times last year. It was only a matter of time before Dua Lipa would become the face of Versace, and now it has officially become so.
In several photos published on the official profiles of social networks, the style and combinations that Dua boldly presented can be seen. The first thing that catches your eye is the change of hairstyle, for the purposes of the campaign Dua has a copper hair color and bangs.
View this post on Instagram
Although she has some kind of hat on his head in every photo, the change is very noticeable.
The photos are signed by the duo Mert and Marcus, and the entire campaign will be on view next week. According to what was released from Versace, Dua Lipa wears bright and warm colors, combinations in the same color or pattern, platform shoes.
The duo is irresistibly reminiscent of the crazy sixties and seventies of the last century.
"I can't say how excited and grateful I am that we started my new campaign with you. The world is not ready for how wonderful you look in these photos. I love you! "Said Donatella Versace on her Instagram.
By: Amber V. - Gossip Whispers