Final clash:Dwayne Johnson vs. Vin Diesel
Dwayne Johnson commented on Vin Diesel's open letter and call to return to the franchise in an interview with CNN
News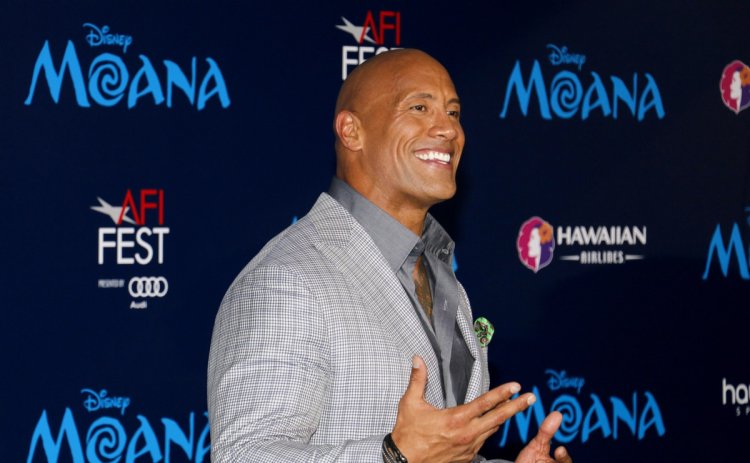 Photo Credits: Tinseltown / Shutterstock.com
Dwayne Johnson commented on Vin Diesel's open letter and call to return to the franchise in an interview with CNN
The world's highest-paid actor and most famous Hollywood strongman Dwayne Johnson, 49, really has reason to be pleased. He produced and starred in two big movie hits (Jungle Cruise and Red Notice), and launched his own brand of tequila Tereman's - whose sales are going great.
According to one poll, nearly half of Americans surveyed would like to see him as president of the United States one day.
He gave an interview to CNN in which he talked about a successful business year, and also addressed a possible return to filming the sequel to the successful 'Fast and Furious' franchise and political ambitions.
He also responded to an open letter from fellow actor Vin Diesel, who invited Johnson via Instagram in November to film the first part of the 'Fast and Furious' finale, which arrives in cinemas in 2023.
Remember, the feud between these two big action movie stars started about ten years ago on the set of the fifth installment of Fast Five. Then Dwayne explained that the two are completely different people who approach filmmaking in different ways.
- I was very surprised by Vin's message on Instagram. The last time we spoke privately was last June when I made it very clear that I would not be returning to the franchise. I showed a firm attitude, but I spoke warmly and said that I would always be supportive of the cast, but that there was no way I could ever come back again, he said.
He also commented that he considered Vin Diesel's recent announcement a manipulation.
- I don't like that he mentioned his children in the post, as well as the death of Paul Walker. Don't let him mention them in that context. We talked about it a few months ago and we've got it all straightened out. My goal all along was to complete an amazing journey, he told CNN.
In the interview, he also criticized Diesel, who tried to manipulate his decision through social media. That revelation particularly bothered him because he had discussed the subject with Diesel before.
The actor also expressed well wishes for the Fast and Furious "family" ahead of their next and supposedly penultimate installment.
"It is unfortunate that this public plea has caused a stir. I sincerely wish my former colleagues and team members the best of luck in the next chapter," Johnson concluded.
Remember, Vin Diesel shared a post on Instagram in early November asking Rock to return to star in the tenth installment of the franchise.
"My little brother Dwayne... The time has come. The world awaits the Fast and furious. As you know, my children call you Uncle. It's not a holiday that we don't congratulate ourselves... But the time has come. Legacy awaits us. I told you years ago that I would keep my promise to Pablo. I swore to him that we would make ten movies and that the finale would be superb!
I'm telling you this out of love... You have to go back, don't leave the franchise without a very important character. Hobbs can't be played by anyone but you. I hope you accept and fulfill your destiny," Diesel wrote in the post's description at the time.
As for his political ambitions, Johnson told CNN that he was moved by Americans' support to run for president, but that he knew nothing about politics. He says he has a leadership mentality. He's a patriot, but he's definitely not a politician.