Haunted Mansion - A Family-Friendly Spooky Adventure
Haunted Mansion is a 2003 comedy horror movie based on the famous Disneyland ride of the same name. The movie features Eddie Murphy as a real estate agent who is tasked with selling a haunted mansion, only to discover that the mansion is actually inhabited by ghosts. The movie is a fun and spooky adventure that is suitable for the whole family.
News
Movies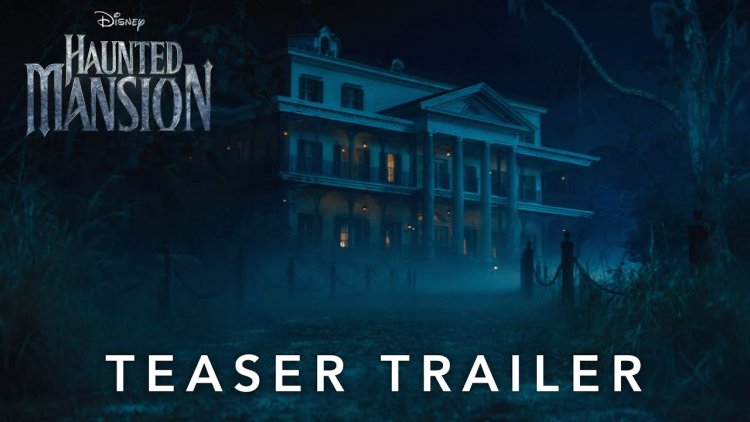 Photo Credits: Youtube
Plot Summary:
Jim Evers (Eddie Murphy) is a successful real estate agent who is always looking for his next big sale. When he and his family are invited to spend the weekend at a mysterious mansion, he sees it as an opportunity to make a lucrative deal. However, things take a spooky turn when the family discovers that the mansion is haunted by a group of ghosts who are desperate for their help.
Family-Friendly Horror:
Haunted Mansion is a family-friendly horror movie that blends comedy and scares in equal measure. The movie is not too scary for younger viewers, but it still manages to create a spooky atmosphere with its haunted house setting and ghostly characters. The humor in the movie is also well-balanced, providing plenty of laughs without detracting from the horror elements.
Visuals:
The movie is visually stunning, with its Gothic mansion setting providing a perfect backdrop for the spooky goings-on. The special effects are impressive, especially when it comes to the ghostly apparitions that haunt the mansion. The costumes and makeup are also noteworthy, with the ghostly characters looking suitably eerie and otherworldly.
Also Check Christmas at the Palace: A Heartwarming Holiday Movie
Performances:
Eddie Murphy leads the cast with a charming and humorous performance as Jim Evers. He is well-supported by the rest of the cast, including Terence Stamp as the sinister Master Gracey In Haunted Mansion.