Is Hande Ercel the most fatal Turkish actress?
28-year-old Hande Ercel is one of the most fatal Turkish actresses. She broke up two of her colleagues' relationships without remorse.
Stars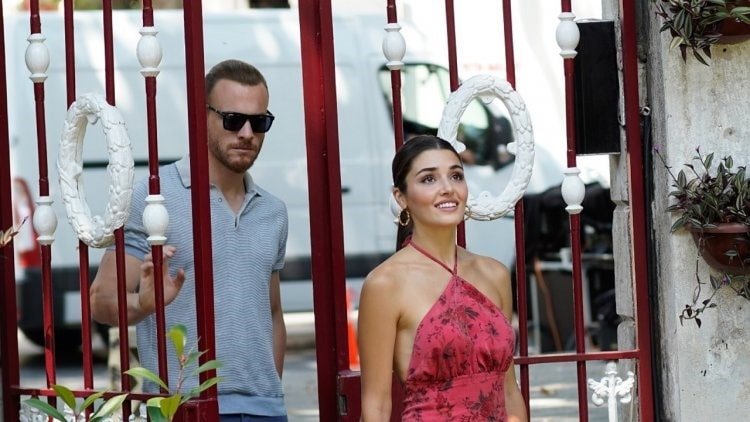 Photo Credits: IMDB
28-year-old Hande Erçel is one of the most fatal Turkish actresses. Hande is best known for her relationship with Turkish favorite Kerem Bürsin, who left her partner Demet Özdemir for her. They quickly became Turkey's favorite couple and they often posted photos from the set on social media. They confirmed that they were together in April 2021, when they traveled to the Maldives and shared content together on social networks.
Kerem and Hande appeared in several series, but the audience noticed them most on the small screen in the soap opera Sen Cal Kapimi | Love is in the air. Bursin embodied the architect Serkan Bolat, and Ercel portrayed Eda Jildaz, whom he met after he resented her for hitchhiking her studies. Kerem and Handa didn't really have a hard time faking chemistry because they really liked each other and started a relationship.
View this post on Instagram
The fans were delighted with the confirmation of the rumors about their relationship and they were already predicted to be more popular than Scheherazade and Suleiman, or Berguzar Korel and Halit Ergenca, who had a stormy love story. Some even declared them their young heirs. But Kerem and Hande broke up in less than a year according to Turkish media, while others claim that their relationship lasted 18 months. Their story came to an end in January 2022 and it could be seen by the fact that they stopped sharing photos together.
For a while, it was not known what happened to the couple, and rumors spread that Hande was to blame for the breakup. Some claimed that public pressure bothered them. But then appeared other information. Namely, Kerem cheated on Hande and she left him as soon as she found out. Allegedly, the aforementioned soap opera was supposed to have more episodes, but the former couple could not stand each other and they often quarreled violently on the set, which is why the producer canceled the sequels.
View this post on Instagram
Hande, who started her career as a model, also found herself in the center of attention when foreign media linked her with - Brad Pitt, who allegedly could not resist her. The American media wrote that the Oscar-winner saw her for the first time in one of her roles.
'He is enchanted by her beauty, but also by her acting skills. He is fed up with the women of Hollywood. He's trying to reach Hande, but he doesn't want to do it through Instagram because he doesn't feel that's the safest way.' the source close to Brad revealed.
Three years ago, the media reported that Merve Boluğur, who we know as Sultania Nurbana from "Suleiman the Magnificent", and her husband singer Murat Dalkılıç ended their marriage because of Hande.
NEW: https://tvexposed.com/netflix-reality-show-dated-and-related
Post By: Vanessa F.