Jason Momoa and Emilia Clarke reunite!
It's been two years since the last episode of one of HBO's most successful 'Game of Thrones' series aired, but to the delight of all fans the friendships and connections they made on the set continue.
News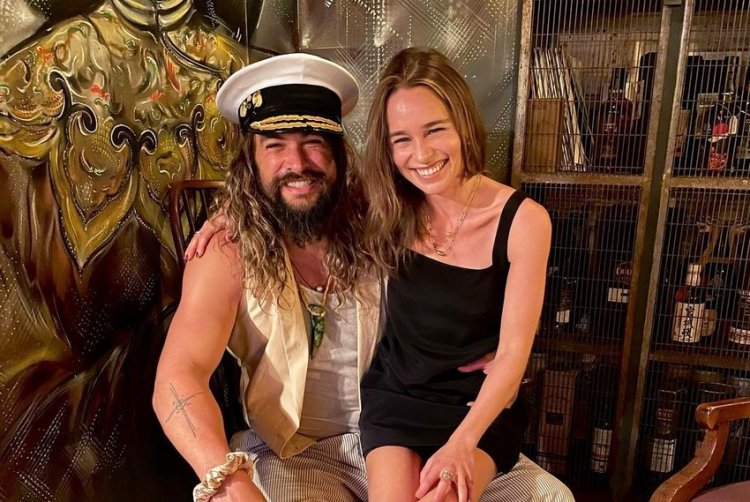 Photo Credits: Jason Momoa/Instagram
After the controversial ending of the series, Jason Momoa and Emilia Clarke used every opportunity to reunite. It wasn't any different this time, and photos of colleagues are circulating on social media. The actress shared one shot in which they pose with wide smiles on their faces, and it is interesting that Momoa is actually holding her in her arms.
On the other hand, he did not hide his pleasure from his followers, so he posted a photo with the comment that Emilia occupies a special place in his life, and that he will always love her as a friend. The reason for the outing seems to have been a birthday party, to which they were both invited.
On Instagram, the actor captioned the pics, "MOON OF MY LIFE. you are wonderful love u forever @emilia_clarke #smilelyeyes."
"When your sun and stars rolls into town you check that he can still bench press a Khaleesi," Clarke wrote in the caption. She also included sweet hashtags that read, "Drinking with Drogo I'm amazed we survived," and, "Like he never left."
Maybe these shots will make you watch the 'Game of Thrones' again, or at least get in the right mood for the animated version of the story, but also the 'House of The Dragon' series, which is also in preparation.
View this post on Instagram
By: Helen B.