JLo stylized from head to toe photographed on boarding a plane: Mixed up with Melania Trump!
Many are saying that JLo hasn't looked better in a long time!
News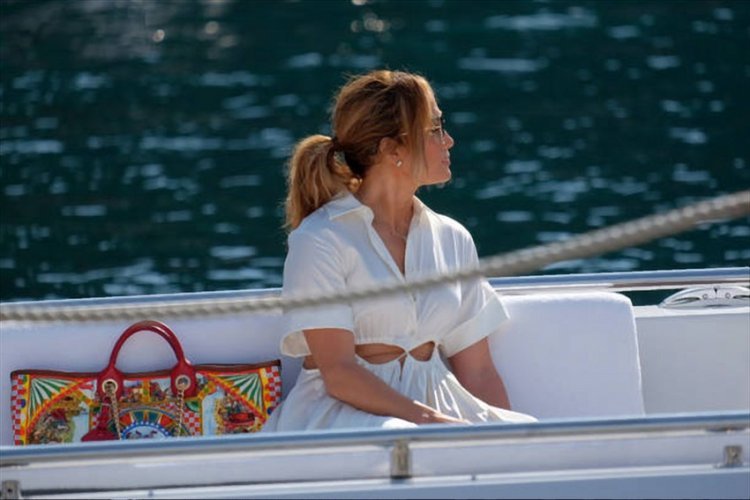 Photo Credits: MEGA / GETTY IMAGES
American singer Jennifer Lopez (51) was photographed entering a private plane in the south of France, and on that occasion, she looked like the former First Lady of the United States Melania Trump.
The Latino diva was photographed in a very stylized edition in a "Valentino" clothing combination, and many say that she looked amazing.
She wore a white "Hermes Birkin" bag in her hand, while she wore white lace-up sandals that fit her perfectly.
She wore red sunglasses on her face and tied her hair in a bun.
JLo did not take the smile off her face and used the opportunity to take a picture with the crew.
Everyone is wondering where her boyfriend, actor Ben Affleck, has been, since when she hasn't been separated from him for months and with whom she sailed from France to Italy.
"I thought this was Melania Trump haha", "She's beautiful", "Where's Ben?", "A woman who doesn't grow old", were the comments of the fans.
Погледајте ову објаву у апликацији Instagram
By: Angelica W. - Gossip Whispers