Kendall posted a nude photo!
Completely naked Kendall Jenner tries to heal a broken heart?
News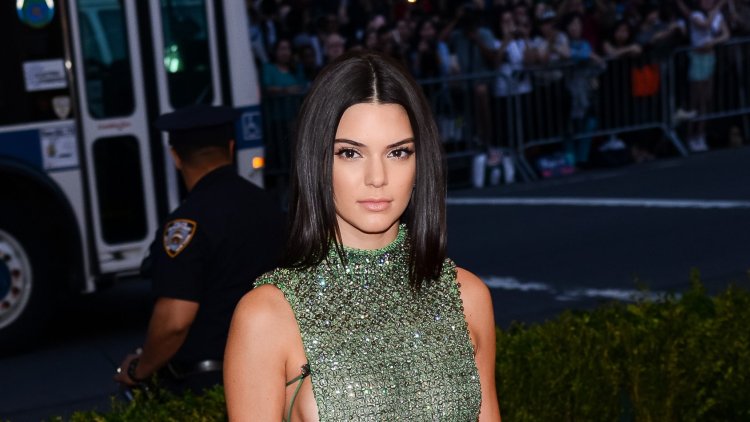 Photo Credits: Shutterstock
Kendall Jenner is recovering from a breakup with basketball player Devin Booker. The broken-hearted model decided to forget about the problems while enjoying the sun, so she posted a photo on Instagram where she is completely naked. The model and basketball player of the Phoenix Suns broke up after two years of relationship. This news was confirmed by a source close to the couple.
View this post on Instagram
' Kendall and Devin have been in a difficult situation lately and separated for about a week and a half,' the source revealed. The couple had a really nice time together in Italy during Sister Kourtney Kardashian's wedding ceremonies, but when they returned, they started to feel like they weren't aligned and realized they had very different lifestyles.
Although the source says that they had a good time in Italy, judging by the photos that were published, Devin could not hide his bad mood during a walk through Portofino. Kendall told Devin that she wants to spend some time apart, according to a source, who says: 'They've been in touch ever since and they care about each other.' Kendall and Devin first sparked love rumors back in April 2020 when they were spotted together in Arizona. After weeks of speculation about their relationship, the couple officially began dating in June of that year. However, it wasn't until February 2021 that Kendall took their relationship to the next level by posting a photo on Instagram for Valentine's Day and thus officially confirming the relationship. She then shared a photo of herself and Devin laughing as they sat at the kitchen counter.
Recall, Kris Jenner (66) wants more grandchildren. It seems that ten of them are not enough for her. The famous family has come together to promote the new series 'The Kardashian', and Kris's only childless daughter, Kendall Jenner (26), has revealed that her mother is putting pressure on her to start a family. Namely, Kendall is the only one in the family that does not have a child yet, so Kris is constantly questioning her when she finally plans to become a mother.
'That's one hundred percent something my mother would ask me. She puts the most pressure on me. She will just suddenly send me a message and say 'I think it's time', to which I'll reply 'Don't I decide this?' ' Kendall complained in a video interview.
Post By: Vanessa F.