Letizia of Spain in another great outfit
Letizia of Spain is rightly considered one of the best-dressed ladies of all royal families. She has various business duties almost every day throughout Spain
Fashion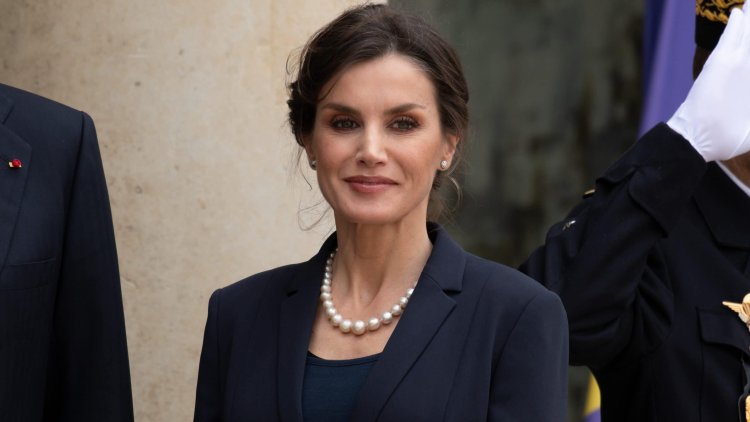 Photo Credits: shutterstock
The infallible Leticia from Spain recycled another styling for ten out of ten!
Queen Letizia of Spain is rightly considered one of the best-dressed ladies of all royal families. She has various business duties almost every day throughout Spain, but she does not run away from fashion recycling - on the contrary!
Just like her "colleague" Kate Middleton, the wife of King Felipe VI, she resorts to recycling old and tried-and-true clothing combinations several times, and each time she manages to breathe life into the old styling in the best possible way. She is also specific in that she not only recycles her old clothing combinations but also does so with her mother-in-law's wardrobe!
This time too, she decided to repeat the styling, which received a handful of positive fashion points for the first time. For a visit to Santa Cruz de la Palma in the Canary Islands, Leticia from Spain brought a suit in a lavender shade that is so effective that she could wear it a hundred more times!
We are talking about light purple, slightly oversized jackets, and high-waisted trousers, with which she combined a white, lace top-blouse signed by the local designer Ana Maria Rodriguez and stiletto powerful shoes. Along with Cristina Hernandez's jewelry, which she has also worn many times so far, as well as her distinctive ring and elegant bun, this is one of Leticia's better editions.
Recall, The wife of King Felipe VI is also known for not wearing a lot of jewelry – dangling earrings are a rare extravagance for her and she usually chooses more decent variants, and she almost never wears bracelets, watches, and necklaces.
It is the same with rings, because she does not flaunt precious pieces, and she does not even wear a wedding ring or her engagement ring. However, one is always on her hand: a silver and gold ring signed by designer Karen Hallam.
Why does Queen Letizia love this jewelry so much? You guessed it – she received it as a gift, from her daughters Princess Leonor and Princess Sofia. The girls allegedly saved and collected 114 euros, as much as the ring cost at the time, and gave it to their mother on a special occasion, and it is not known whether they ordered it or went to a Madrid store in person.