Meta will close Novi, its digital cryptocurrency wallet, on September 1
The cryptocurrency market is becoming increasingly volatile and unstable, and now there is more negative news. Meta (previously Facebook) has announced the closure of the Novi platform, which was used as a digital wallet to transfer and receive money globally. Furthermore, the shutdown will take place soon, on September 1, therefore consumers should remove their funds as soon as possible.
Crypto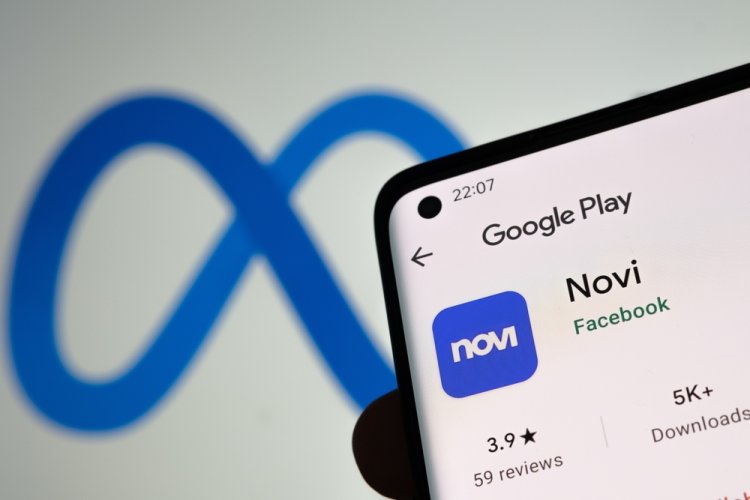 Photo Credits: Shutterstock
Meta launched its Novi digital wallet initiative in October 2021, allowing international transfers. However, less than a year has passed and its closure is final. Although it will be gone as soon as September 2022 begins, users have been given far less time to withdraw their money from Novi.
That's right, September felt far away, yet they only give their consumers three weeks to withdraw their funds. To avoid circumstances when this is not possible, Meta says that she "will endeavor to transfer" the funds to the Novi accounts of her clients. So we can finally say goodbye to this project that got off to a rocky start from the outset.
And it is that Novi, which was meant to promote rapid and free transactions utilizing the Diem cryptocurrency, supported by Meta itself, was ultimately unable to launch. In fact, the corporation was forced to collaborate with Coinbase in order to adopt the Paxos (USDP) stablecoin instead. As a result, the digital wallet was made available without the promised internal cryptocurrency, Diem, formerly known as Libra.
Things began to go wrong at this point, and members of the US Senate demanded that Meta cease its Novi project on the grounds that the firm is "unreliable for managing cryptocurrency." David Marcus, Meta's head of cryptocurrency projects, quit the company less than a month later. Following this, the Diem association stated at the start of 2022 that it was selling its assets for about 200 million USD, thereby canceling the project.
The failure of this endeavor has not deter Meta, who is still looking for new ways to earn assets. Meta, for example, has just begun experimenting with non-fungible tokens (NFTs) on Instagram in order to build a market for digital collectors. Furthermore, it is speculated that the corporation is working on a new digital currency dubbed " Zuck Bucks ", which is not based on the blockchain.
Thus referring to Meta's CEO, Mark Zuckerberg, who announced the renaming of Facebook Pay to Meta Pay. According to Zuckerberg, this is the first step toward constructing a metaverse digital wallet. In fact, his goal is that we will be able to save all digital products acquired, such as "digital apparel, art, music, videos, or virtual events."
He also states that this wallet will be interoperable with the various metaverse experiences in order to build a standard that can be applied to virtual and augmented reality.
Post by Bryan C.