New Mexico fines 'Rust' movie producers $139793
The New Mexico Bureau of Health and Safety at Work today imposed a maximum possible financial fine of $ 137,000 on a filmmaking company!
News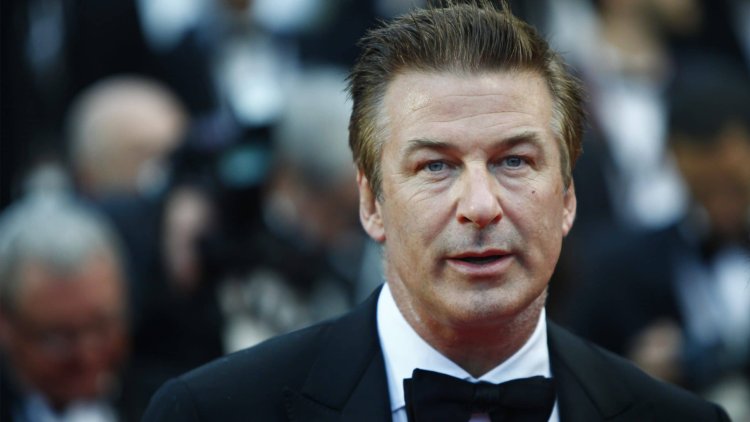 Photo Credits: shutterstock
The New Mexico Bureau of Health and Safety at Work today imposed a maximum possible financial fine of $ 137,000 on a filmmaking company for a firearms safety breach during the filming of "Rust" in October last year, when one team member was killed from a revolver in the hand of actor and producer Alec Baldwin.
The bureau said "Rust" Movie Productions had to pay $ 136,793 for omissions that violated standard protocols, including testimony that production managers took limited or no action to fix two shooting problems before the deadly firing of the revolver. The bureau documented complaints from team members about the safety of weapons that were ignored and said that weapons experts were not allowed to make decisions about security training.
"We have identified a number of obvious dangers for employees in connection with the use of firearms and the failure of management to react to these obvious dangers," Bob Genoway, head of the Bureau for Occupational Safety, told the AP.
On a ranch on the outskirts of Santa Fe on October 21, 2021, Baldwin aimed his revolver at team member Halyna Hutchins while filming a scene in a small church, when a gun fired killing her and wounding director Joel Sousa.
In a December interview with ABC News, Baldwin said that on the set of that western film in New Mexico, he aimed his revolver at Hutchins on her instructions and that he did not pull the trigger. A new report on safety at work confirms that the large-caliber revolver was handed to Baldwin by Assistant Director David Halls, without consulting with weapons specialists during or after loading the weapon.
The bureau noted that Halls was also the security coordinator, and that he witnessed two accidental firing of weapons during the filming, and that he and other executives who were aware of these problems did not take any investigative, corrective or disciplinary action. Members of the film crew said they were upset about the cases.
Investigators found that the filming managers limited the work of the small team that controlled the weapons during the filming, and was in charge of other jobs, although the staff complained about that.
The bureau noted that the producers of the film did not ensure that the ammunition was not brought to the shooting location, which is a violation of safety regulations. Security meetings were held, but not every day when weapons were used, although it is necessary. Investigations into possible criminal charges are still ongoing.
New Mexico is competing with other countries in non-Hollywood filming locations. Film productions there have been flocking there in recent years to take advantage of New Mexico's diverse landscape, moderate prices and generous government incentives, including subsidies of 25 to 35 percent for video production which helps particularly small filmmakers.