Raped at 9, gave birth at 14: Oprah Winfrey
Hollywood's most powerful woman grew up in poverty, and her 'secret son' betrayed her. On her way to fame and fortune she experienced horror.
News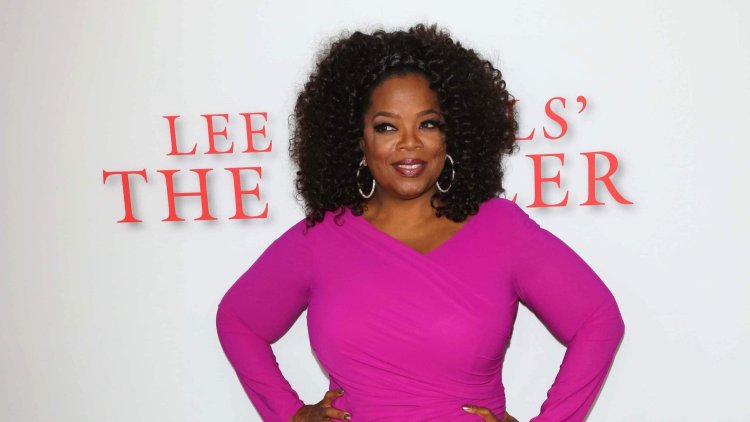 Photo Credits: Shutterstock
Oprah Winfrey, who celebrated her 68th birthday on January 29, was ranked 23rd on the list of the most powerful women in the world last year, and her value is estimated at $ 2.6 billion.
The biggest stars were guests on this host's show and shared details from their private life, but the interview that resonated especially was that of Meghan Markle and Prince Harry in March 2021. Even today, there is talk of an exclusive that Oprah received thanks to a good relationship with a couple near whom she lives in Montecito.
Winfrey is now one of the most influential people in the world, and she has come a long way to fame. She was born in 1954 in a dilapidated, wooden house as the illegitimate child of an unemployed teenager in the small town of Kosciusko, Mississippi. She got the name Orpah after a character from the Bible, from the Book of Ruth, but people mispronounced her name Oprah, so in time she started using it instead of the real one.
She lived the first six years of her life on her grandmother's farm in Kosciusko, where there was no plumbing or telephone. She later moved in with her mother. Her mother was married and she had a son and daughter, in Milwaukee. Oprah didn't like staying there, so she moved in with her father, but it was the worst time of her life.
Abuse
Namely, her uncle sexually abused her for years, and it all started when she was nine years old. It lasted 13 years and she decided that she would never have children. As a 14-year-old she became pregnant and that child was the result of rape. To miscarry her uncle's child, Oprah drank detergent and remembered her father's words. Once he told her he would rather see his daughter floating in the Cumberland River than have the family bring shame by the birth of an illegitimate child. The only way she saw then was suicide. She gave birth before her son's due date and named him Kenan. He passed away, and the hostess never found out where he was buried.
Schooling
The only good thing about her father's life was that he financed her education. And she went to various competitions and received a scholarship to the University of Tennessee where she enrolled in communications. During her studies, she won awards for oratory and recitations and received a full scholarship to study communications and theater arts at Tennessee State University. At the same time, she got her first job at WVOL radio, specializing in African-American listeners in Nashville. She also competed for 'Miss Black Tennessee' and won. Although she was successful in her studies, she decided to drop out of school and got a job as a presenter and reporter on local television. She moved to Baltimore in 1976, where she got a job at WJZ-TV News. She first worked as a reporter and then became the host of the show 'People are talking' which ran from 1980 to 1993.
Ten years later, on September 8, 1986, she received her Oprah Winfrey show. She then launched her own television channel OWN and quickly won the affection of viewers with her cordiality, understanding, and directness with the guests on the show. Soon appearing at Oprah became a great honor and the biggest stars gave her exclusive interviews. She delighted celebrities, but also viewers with her work.
The presenter did not forget her difficult life path, so she decided to help the poor through humanitarian work.  She has helped a number of educational institutions across Africa to get girls to school for free. She did not want to have children after everything she went through, but she helped children growing up in poverty. In addition to humanitarian work, she dedicated herself to the fight against the sexual abuse of women.
Betrayal of the 'secret son'
It was once rumored that Oprah had a 'secret son' she was hiding from the public and that it was her child who did not die in childbirth but was given up for adoption. Some claimed she finally found him after years of searching.
However, it was learned that this was a young man named Calvin Michael, whom Oprah began helping as a child. 'We were filming a project in Chicago and during the break, I was brought juice by a boy whose eyes sparkled. I was so fascinated by him that I started talking to him about his life and family and that's how I found out that his mother doesn't have a job and that they are in big debts', the presenter revealed.
She enrolled Michael in a private school and helped his mom find a job. However, he was expelled from school because he was constantly late. This disappointed Winfrey, but she gave him a second chance and found him a boarding school in Mississippi. Michael refused to continue his education there due to the great distance from his family.
"I told him,' Calvin, this is the moment. This is an important moment for you. I know you're 16 and you don't see the road ahead, but if you leave this school and refuse to go to school. I've tried to give you an education twice. If you leave this school, I'm done. There is nothing else I can do. ' And that was my last conversation with Calvin in the early '90s, " said Oprah. After she tried to help him, Michael disappointed the host in 2020 when he sold the story about her to the media and lied that she wanted to adopt him and a number of other untruths. Oprah was disappointed.
Oprah's love life
By the way, there was a lot of talk about Oprah's love life. She has been hanging out with presenter Gayle King, 67, for more than 40 years, and it has been rumored for years that they are in an alleged relationship. Oprah has been in a relationship with businessman Stedman Graham since 1986 (70). The couple has never been married, and many are wondering why.