Robbie:'I had a contract killer over my head'
Robbie admits "I have anxiety and I don't like meeting strangers,". But, the question is why he has anxiety? What happened?
News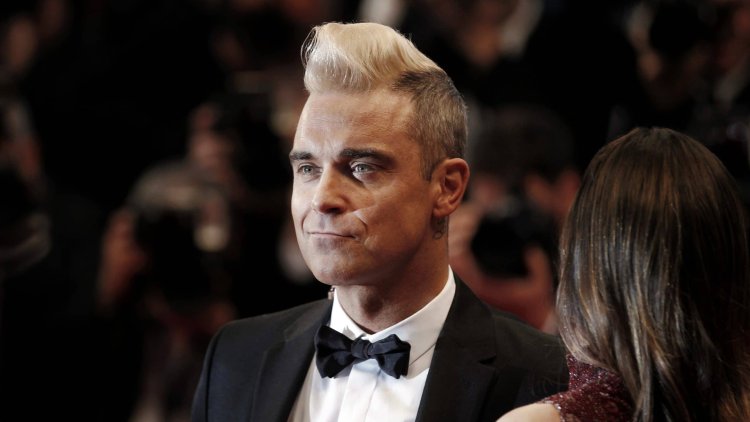 Photo Credits: Shutterstock
British musician Robbie Williams told the Mirror that at one point in his career when he was at the height of his fame, he was the target of a contract killer.
"I never said this, but I had a paid killer over my head. I never talked about it in public. It's gone. I have friends. These are things that aren't talked about when you become famous," the singer explained.
"At one point in my life, I was incredibly famous. Famous in the style of Michael Jackson. I became popular when I was 17. At 16 I was in a boy band, and when I was 21, I went and started a solo career. I sold 80 million albums, held the record for the number of tickets sold in one day for the tour, " he added.
Robbie went on to talk about how he struggles with the attention that comes with superstar fame and how he has come to terms with it only in recent years.
"Extreme fame and tremendous success meet anxiety, depression and mental illness. There are several levels of fame and what it does to you. I want to go to normal places but I can't go because people want to kill me. It takes a while for a person to reconcile with that, "he said.
Robbie, who now lives in Los Angeles and has four children with his wife Ayda Field, 42, described how his anxiety was exacerbated by his fame.
"I have anxiety and I don't like meeting strangers, and strangers want to meet me and I'm embarrassed about it. Thinking about it actually makes me anxious. It's a trigger," the singer said.
Recall, in an interview with Chris Difford (66) in the podcast "I Never Thought It Will Happen", Robbie Williams (47) referred to the difficulties he faced at the beginning of his music career.
At the age of 16, Robbie became a member of the mega-popular British male band Take That. He discovered that at that time he did not know how to deal with fame and that he did not enjoy his success.
– I couldn't single out one nice thing about myself. I hated myself, the peaks of my career were marked by a really, really dark depression and deep anguish, and none of that was pleasant – the singer admitted, adding that the whole experience was not pleasant at all.
"That fact made me deeply unhappy because I got a "golden ticket" ", said Williams, who left the band in 1995.
He pointed out that his wife and family life contributed to his current mental stability. We are happy because of him, and we also agree that family is base for everything in life. The world is better when you have someone yours.