'Role Play' trailer with Kaley Cuoco is out!
Kaley Cuoco is a dangerous suburban mom in the 'Role Play' trailer.
News
Movies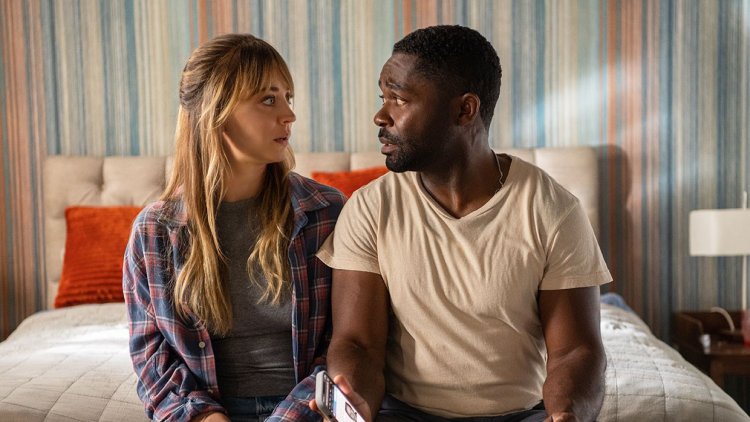 Photo Credits: Promo
Kaley Cuoco and David Oyelowo will star in the new Prime Video movie: "Role Play". This is a comedic action spy thriller and it is set to drop on the streamer on January 12, 2024.
Kaley Cuoco is a dangerous mom with a murderous secret in the new trailer for "Role Play". The new trailer for this action comedy starts with the idyllic life of Emma (Cuoco), her husband Dave ( David Oyelowo ), and their two children in suburban New Jersey. It is only a matter of time before the rest of the family realizes that Emma leads a double life as a deadly international assassin.
Emma's facade begins to crumble when she and Dave decide to spice up their marriage for a one-night stand with a bit of role-playing – pretending to be strangers meeting in a posh bar.
This idea to spice up their marriage with a little role play was definitely wrong for Emma. Unfortunately, there they meet a really mysterious stranger ( Bill Nighy ) who knows more about Emma than he lets on.
Soon, Emma's secret is revealed, and criminals and the police are on her trail. Here also appears Gwen Carver ( Connie Nielsen ), but Ema's husband Dave is nonetheless determined to save his wife and their marriage – or die trying.
The film was directed by French director Thomas Vincent, for whom this is his directorial debut in English. The screenplay was written by Andrew Baldwin and Seth Owen. The producers of the film are Alex Heineman, Andrew Rona and Cuoco.
Cuoco will also star in the romantic comedy "Meet Cute" as well as the comedy "The Man From Toronto". The actress became famous for her role as Penny in the series "Big Bang Theory", for which she said that she would like to see a reunion one day.
"Role Play" is set to arrive on Prime Video on January 12 next year.
NEW: https://tvexposed.com/the-first-trailer-for-sonys-film-madame-web-is-out
Post By: Vanessa F.