Salma Hayek looking divine in a swimsuit!
Actress Salma Hayek highlights lush attributes in a leopard print swimsuit.
News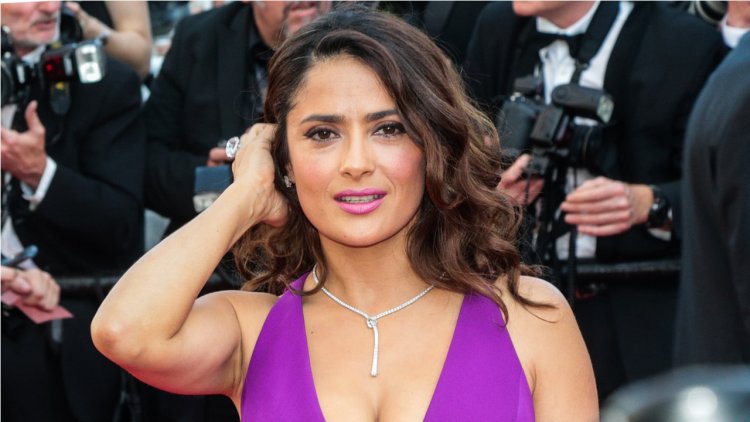 Photo Credits: magicinfoto / Shutterstock.com
Actress Salma Hayek highlights lush attributes in a leopard print swimsuit.
Salma Valgarma Hayek Jiménez is an actress of Mexican descent who was born on September 2, 1966 in Coatzacoalcos, Veracruz. When she was young, Salma moved to Mexico City, where she entered Televisa's Centro de Educación Artística (CEA) in the late 1980s.
Her first appearance on the small screen was in the telenovela A new dawn, in 1988. However, her big debut happened a year later, when she got the main role in Teresa.
Everyone would say that her best role was the one that got her worldwide famous. It was the role she had in the movie of her own production called Frida. In the movie, she had the main role of a free-spirited, world renowned artist Frida Kahlo. She was much praised for her acting in the said movie, and how good she was says the Academy Award nomination for the Best Actress in the category.
After that, she continued her even today successful career, and as for her looks, we can say she's just as hot at 55 as she was at 25 and the recent photo she posted confirms it!
Below the photo, she received only comments of praise for her appearance, and some called her the most beautiful woman in the world. Fans of the Hollywood actress flatter her about how good she looks, especially for her age.
Actress Salma Hayek, 55, posted a photo to Instagram in a bathing suit that highlighted her curves.
- The first coffee on the first Monday in the first month of the new year - Salma wrote under a photo that foregrounded her gorgeous cleavage.
Although she is 55 years old, the actress boasts an enviable line and often posts pictures in a bathing suit on Instagram.
She decided to start the new year with a provocative leopard print swimsuit model, and the photo she posted left her fans in disbelief.
- How can she be 55? - they wrote in the comments.
- Salma, you are a miracle - one comment says, and some have called her a goddess and the most beautiful woman in the world.
Besides being known for often showing off her body shape with confidence, Hayek is also known as a person who doesn't care about Hollywood standards. She seemed more concerned with the welfare or wellbeing of her family, as she said in an interview with Instyle some time ago. "As you get older, you're expected to not age… I don't think I'm sexy either, however, I understand that for someone my age, with the lifestyle I live, what I do isn't bad. And I attribute all of that to meditation," he said.
She also congratulated the New Year with a swimsuit photo and wished everyone to find their own strength and make 2022 a healthy year.
- May this new year bring you an awareness of your own strength. Happy, healthy 2022 - the description says.
The last film she made was House of Gucci, in which she plays a friend of the infamous Patricia Reggiani, Giuseppina Auriemma.
Since 2009 , she has been married to French billionaire François-Henri Pinault, and together they have a 14-year-old daughter, Valentina.