South Korean Internet provider sues Netflix over 'Squid Game' series
'Squid Game' is a series that follows a prize-winning bizarre game. In order for contestants to win approximately $ 38 million, they must play traditional Korean children's games. However, elimination means not only going home but also death
TV Shows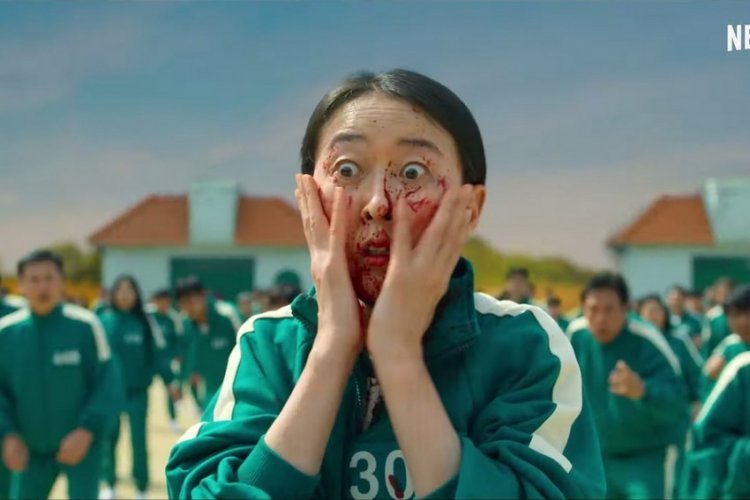 Photo Credits: Netflix
SK Broadband, a South Korean Internet service provider, has sued Netflix because the 'Squid Game' series caused a huge increase in network traffic, writes Reuters.
The telecommunication company is demanding from Netflix to pay for the traffic surge, which is caused by viewers of the series. The internet provider states in the lawsuit that the traffic from Netflix on its network increased from May 2018 to September 2021 from 50 to 1200 gigabytes per second.
The media write that Netflix has indicated that it will reconsider SK Broadband's claim, and in the meantime intends to work with the service provider to ensure that it does not affect users.
Earlier this year, a Seoul court ruled against Netflix over just such a case, stating that the company should pay a certain amount to an ISP to use the network. Netflix is ​​the second largest network traffic generator in South Korea, after YouTube, but does not pay network usage fees to SK Broadband.
"There's a very good chance this will be our biggest series ever," said Ted Sarandos, 57, one of Netflix's CEOs.
It is a series that follows a prize-winning bizarre game. In order for contestants to win approximately $ 38 million, they must play traditional Korean children's games. What the contestants don't know is that elimination means not only going home but also excruciating death.
Watch the trailer for 'Squid Game' here!
By: Sarah R.