Steam Deck: Xbox Cloud with Microsoft Edge
Technology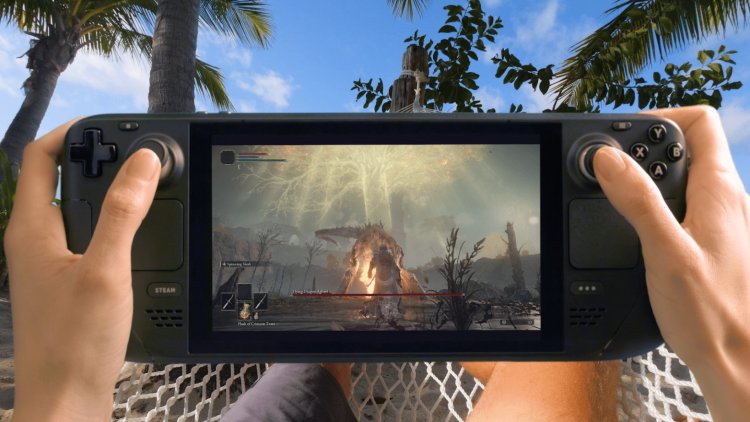 Photo Credits: SteamDeck/Promo
Only a few hours had gone since Valve announced the Steam Deck, its portable platform compatible with a substantial portion of the Steam catalog of games when the notion of the system being compatible with Xbox began to be discussed. Cloud, is a cloud gaming service that provides access to a portion of the Game Pass catalog, including a good selection of Xbox 360 classics that were previously only available on console.
The expectations were quite high because Phil Spencer himself said that he had already tried it (despite the fact that it would still take a few months to reach the market), that he had tried Halo and Age of Empires (though he did not specify which versions), that Xbox Cloud worked well on the console.
Since then, some well-intentioned statements from both parties have allowed us to maintain expectations in this regard, and the recent arrival of the long-awaited official support for installing Windows 10 on the Steam Deck has been able to mark, for a portion of its users (those willing to replace the console's native operating system with Windows 10), the starting signal to begin using Xcloud on the console through Microsoft Edge.
However, with this possibility in mind, Microsoft has published a comprehensive guide titled Xbox Cloud Gaming on Microsoft Edge with Steam Deck, which explains step by step what we must do if we want to enjoy the platform's catalog of games in the Microsoft cloud on the Valve laptop without having to change the operating system.
To that purpose, the Microsoft instruction suggests installing the version of Edge supplied by Microsoft for the said operating system in the Steam Deck's operating system, which we recall is a custom Linux distribution, and then creating a shortcut to it. The process is not as straightforward as we might believe at first, but by following Microsoft's instructions, we can accomplish it quickly and without issues.
If Xbox Cloud works flawlessly while installing the Windows version of Microsoft Edge on Steam Deck… Will GeForce NOW and Google Stadia be available? Keep in mind that, in order to reach Apple devices, all services have been required to provide access to them via the browser, and that, in general, they utilize very comparable methods for this purpose.
If this is the case, and taking into account the potential limits imposed by the size of the screen and the controls of the Steam Deck, we may be talking about a console that gives us access to our game services in the cloud. Furthermore, by transferring game execution to game servers, we would be an offloading duty to the console, which could result in longer battery life.