The best pair of shoes that suits everyone!
If you are looking for that beautiful pair of heels you can wear again and again for every event - then look no further. We will help you.
Fashion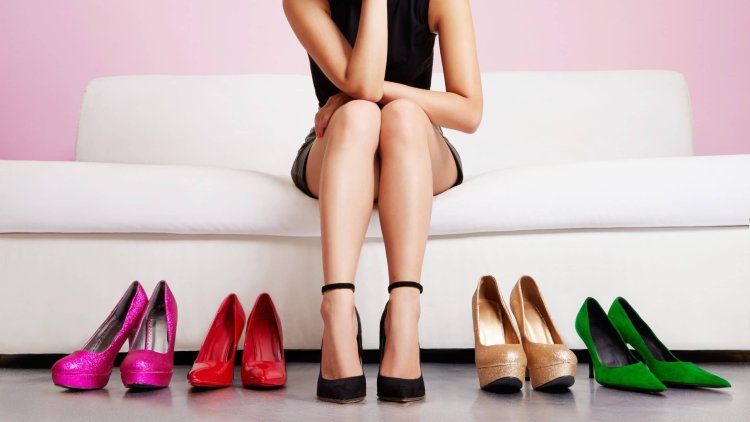 Photo Credits: shutterstock
We all know how hard it can be to find a perfect pair of high heels! It is even harder if you need them for your special day. For all future brides, but also for all lovers of shoes, we have found the most perfect pair that suits everyone.
If you are looking for a nice but comfortable pair of shoes for your big day; or you're still looking for that pair of heels you can wear again and again for every event - then don't look further. The beautiful high heels with the Loeffler Randall bow are the piece that every fashion editor, stylist, and influencer recommend when you ask them to suggest a shoe that is perfect for every occasion. 
Then the Penny mule model was launched in several beautiful metallic shades and it didn't take long for the entire fashion audience to own the pair. Since then, the brand has continued to add its own line of handmade pieces (each including 400 folds and a hand-embroidered bow), and the collection now includes more styles such as those with an ankle strap, model Camellia, platform Natalia, and Emilie with a smaller heel in a range of colors - all equally beautiful.
The addition of ethereal white and powdery blue versions also made everyone realize how perfect they are as wedding shoes given that they look classic but still special. They are also very stable and you can dance in them all night long.
Here lies the key to why Loeffler Randall shoes have already passed the test: they are simply very comfortable. And, of course, they look good with everything, from elegant midi dresses to jeans. The cylindrical block heel is easy to walk on and it is crucial that it does not sink into the grass or get stuck in cracks, and plisé material shapes your feet without stretching or losing shape over time. This means that after years of wearing these heels they still look like new: exactly what you need from shoes that you will always wear over and over again.
If you haven't already invested in a pair of Loeffler Randall shoes with a pleated bow, we can say it's a purchase you'll definitely never regret.