The King's Man: A Prequel to the Kingsman Franchise
The King's Man is a highly anticipated movie that serves as a prequel to the popular Kingsman franchise. In this article, we'll explore everything you need to know about The King's Man, from the plot to the cast to the release date.
News
Movies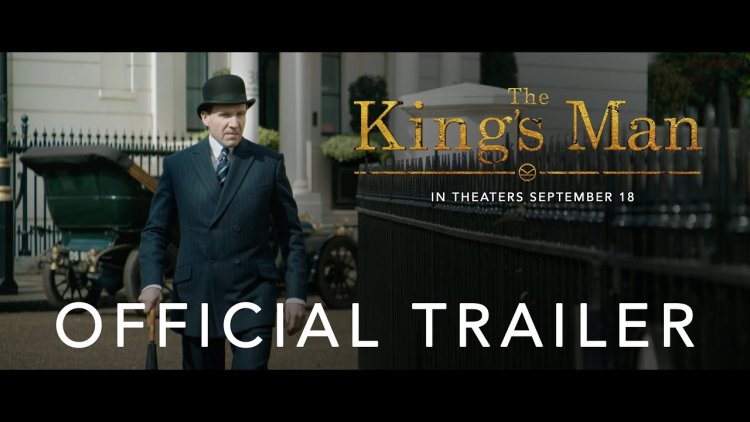 Photo Credits: Youtube
Plot
The King's Man takes place in the early 1900s and tells the origin story of the Kingsman organization. The plot revolves around a group of secret agents who are working to stop a group of tyrants and criminal masterminds from starting a war that will destroy the world. The movie promises to be action-packed and full of thrilling espionage.
Cast
The King's Man features a star-studded cast, including Ralph Fiennes, who plays the lead role of Duke of Oxford, a key figure in the creation of the Kingsman organization. Other notable cast members include Gemma Arterton, Rhys Ifans, Matthew Goode, Tom Hollander, and Djimon Hounsou.
Release Date
The King's Man was originally scheduled for release in November 2019 but was delayed several times due to the COVID-19 pandemic. The movie is now set to be released on December 22, 2021, in theaters worldwide. Fans of the Kingsman franchise have been eagerly awaiting the release of the prequel, and anticipation is high.
Why You Should Be Excited
There are several reasons why you should be excited about The King's Man. For one, the Kingsman franchise is known for its unique blend of action, humor, and espionage, and The King's Man promises to deliver more of the same. The movie is directed by Matthew Vaughn, who directed the previous two Kingsman movies, and his signature style is sure to be on display.
Also Check Mary J. Blige caught in a tiny bikini
Additionally, the cast of The King's Man is top-notch, with Ralph Fiennes leading the way. Fiennes is a talented actor who has proven time and again that he can handle complex roles with ease. The rest of the cast is equally impressive, and fans of the franchise are sure to be pleased with the performances.
Conclusion
The King's Man is a prequel to the Kingsman franchise that promises to be just as action-packed and entertaining as the previous movies. With a talented cast, a thrilling plot, and the signature style of director Matthew Vaughn, The King's Man is sure to be a hit with fans of the franchise and newcomers alike. Mark your calendars for December 22, 2021, and get ready for an adventure into the early days of the Kingsman organization.