The most beautiful bridal trends for 2022!
Is it time to choose the most important dress in your life? We present you the most beautiful wedding dresses from the bridal collection for 2022.
Fashion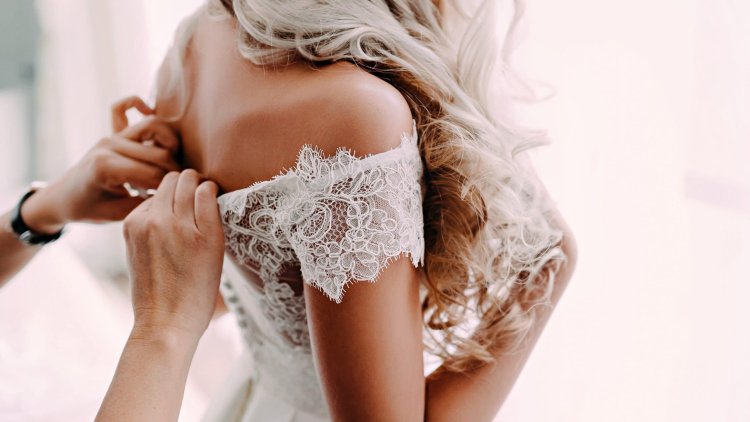 Photo Credits: shutterstock
Is it time to choose the most important dress in your life? We present you the most beautiful wedding dresses from the bridal collection for 2022.
If you are planning your big day this year, challenging times await you and your partner. In addition to the usual issues that need to be addressed, it could be confusing to encounter rules related to epidemiological measures. Nonetheless, for many of us, the most beautiful part of the preparations - choosing a dream wedding dress - is still just as exciting.
Of course, a wedding dress in which you will say 'yes' should be the dress you dream of, regardless of current trends. However, if you are looking for inspiration and want to see what dresses and outfits are in trend this year, browse our gallery.
Mermaid cut, A-line, or princess style dress? It seems that we might be surprised because classic wedding dresses are not exactly among the top 5 this year. Here are some unique trends in 2022 that brides will adore:
Casual and two-part
A classic wedding dress is not your style? Looking for something modern and trendy? This year, the one-piece dress will be replaced by a two-piece outfit. How about a combination of a skirt and a top or even baggy pants and a lace top? This outfit will perfectly emphasize your waist and it can be really special, but we admit, it is not for everyone.
Removable skirt
Perfect idea if you need a 2 in 1 outfit, one more formal for a wedding ceremony, and one more sexy for dancing until dawn: skirts that can be taken off are in trend. This outfit will not only be practical and comfortable but there is no chance that it will go unnoticed by your guests. After all, who needs two wedding dresses when everything can be solved in such a simple way.
Mini dresses
This year, miniskirts are in trend again - so is the bridal line. The great thing about these dresses is that they are not too formal, so you can easily combine them later on other occasions. These chic wedding dresses are perfect for modern brides and an unforgettable wedding party.
Jumpsuits
The biggest surprise in bridal fashion for 2022 are definitely jumpsuits for brides. More cool than this just doesn't go: from long-sleeved models for fall weddings to those with thin straps for summer, these outfits in one piece will be a total hit among this year's brides. Such jumpsuits can be perfectly combined with heels for a slightly more elegant look or with flat shoes for a summer wedding in a slightly more relaxed tone.
Sustainable materials
Eco is a new chic in street trends, but also in bridal fashion. If you care about the environment and otherwise lean towards a lifestyle in which you try to leave as little damage as possible to our planet, why would your big day be an exception? Today you have many options for how you can organize your wedding to be more eco-friendly, and so can your wedding dress. You can complete your dress made of sustainable materials with the same jewelry.