The most famous adulteress is finally divorced
Starlet Larsa Pippen has divorced her husband, basketball player Scottie Pippen, with whom she has been married since 1997 and they have four children.
News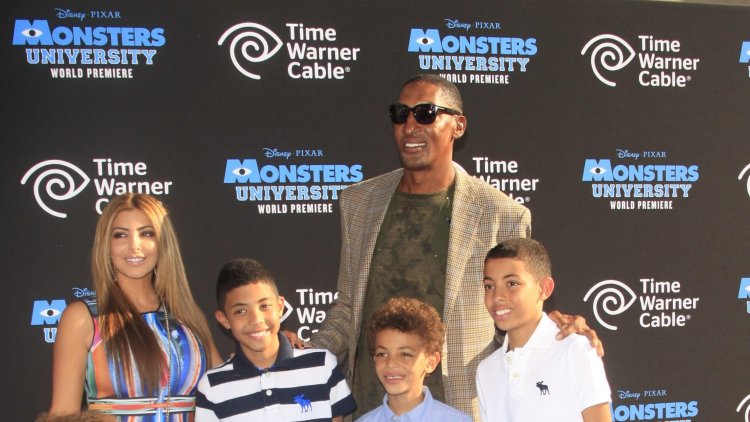 Photo Credits: Shutterstock
American starlet and entrepreneur Larsa Pippen, 47, has finally divorced retired basketball player Scottie Pippen, 56, with whom she has been married since 1997.
Now the former couple together has four children, sons Scotty Junior (21), Preston (20), and Justin (17) and a daughter Sophia (14). The couple divorced three years ago, and according to foreign media, they have been officially divorced since December 15, 2021.
The retired basketball star has agreed to pay alimony to his ex-wife and the details of their deal have been revealed. The agreement states that they will take care of their children together. Scottie will pay Lars a generous sum for two minor children, but the amount in question remains a mystery.
'Larsa and Scottie Pippen are now divorced, I can confirm. It all ended on December 15, 2021. They divorced and resolved a number of issues amicably. Their first priority is to remain good parents, ' said lawyer David J. Glass.
By the way, the starlet has been in the spotlight lately because of her relationship with Kim Kardashian, and the American media wrote that she underwent surgery to look more like a reality star. Larsa received a lot of ugly comments about plastic surgery, but she did not give up going under the knife. Again, she continued to do what she thinks it is right.
Also, the American media claimed that Larsa and Kim are not hanging out because of Kanye West, but according to new information, their relationship has returned to normal because Kardashian's marriage failed.
'Honestly, Kim and I are just fine now. I love her and her family and wish them all the best. I feel that I get the same in return ', the starlet pointed out.
Rumors have long been circulating that Larsa and her husband Scottie were cheating on each other. But despite his successful basketball career, he has never been exposed as a starlet. She is most celebrated for her close friendship with the Kardashian family, especially Kim.
Larsa revealed that their friendship broke down when she chose Kanye instead.
'Kanye brainwashed the whole family and convinced them of something I don't even know about. She accuses me of being different, but I am convinced that he did not trust anyone who is close to Kim ', said the starlet.
She added that her bad relationship with him began when she blocked his phone calls at inappropriate hours.
'He called me at four, six in the morning. I was that person who always listened to him when he had his yellow minutes. I was the first person he would call when he had some problems and see how it ended, ' said Larsa.
Sometimes is maybe better not to be so close, because you never know how is going to end.