The scariest horror of the year has the best opening of the year!
A film based on the original records of the most famous demonologists.
Movies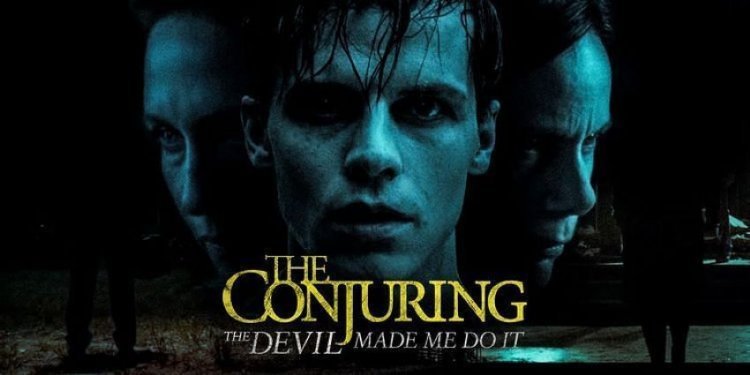 Photo Credits: collider.com
A new cinema hit by Warner Bros. "Conjuring: The Devil Made Me Do It", debuted last weekend in both cinemas and on HBO Max.
As of June 6, 2021, The Conjuring: The Devil Made Me Do It has grossed $24 million in the United States and Canada, and $33.8 million in other territories, for a worldwide total of $57.8 million.
This is the third film in the Conjuring franchise that reveals a terrifying story of terror, murder, and unknown evil that shocked even experienced paranormal researchers Ed and Lorraine Warren. One of their more sensational cases begins with a fight for the soul of a young man and takes them further than they've ever been before.
The film begins with the Warrens and a priest who tries to drive an evil spirit out of the body of a boy named David. According to director Chaves, no photographs of the actual exorcism were found in the archives, but several witnesses said David levitated. Audiences have seen this in many films about exorcism. The director, therefore, decided to move the shot to a sequence in which David was turned into a human "pretzel".
"There is something magical about levitation," says Chaves.
"But to see a small child going through such distortions, and in fact being physically tortured, was very disturbing."
As if such a creepy introduction was not enough, the main plot of the film was inspired by another true event in which, for the first time in the history of the USA, the murder suspect defended himself by claiming demon possession.
The director of the film is Michael Chaves, the producers are James Van and Peter Saffron. David Leslie Johnson-McGoldrick is responsible for the terrifying screenplay. The screenplay is based on the story of James Van and David Leslie Johnson-McGoldrick and it is based on characters created by Chad Hayes and Carrie W. Hayes. Other roles include Ruairi O'Connor, Sarah Catherine Hook, and Julian Hilliard.
The film can be seen in all cinemas, in premium formats: IMAX and 4D, as well as in 2D format. Tickets are on sale online and at the box office.
Check out the trailer here:
By: Olivia J. - Gossip Whispers