They insulted her, rejected her, and now they admire her!
The handsome Winnie Harlow left little to the imagination in a beautiful white dress! People were breathless when they saw her!
Fashion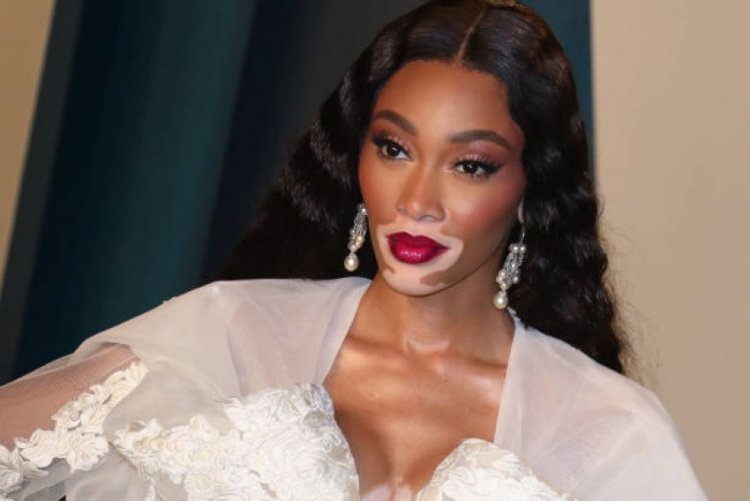 Photo Credits: Toni Anne Barson | GETTY IMAGES
Model Winnie Harlow (26) was photographed arriving at a birthday party in Los Angeles in a stunning edition.
Namely, the paparazzi follow the beautiful model wherever she is, and during the last outing in the city, they took a picture of her as she was getting out of the luxury car.
Winnie shone in a formal white dress with a silver top, and the slit on the dress was so high that her entire thigh and half of her butt could be seen.
View this post on Instagram
The model wore jewelry in the shape of silver "sleeves" on her hands, while she paired everything with diamond earrings.
She recently cut her hair short, so she wore a very glamorous bob hairstyle. She paired everything with beautiful silver sandals, and fans say she has never looked so good before.
"Wow, how beautiful she is", "I adore her, beautiful", "Perfect figure", "Long legs ... mmm", were just some of the fans' comments.
It seems that she did not wear underwear under the dress, but everything worked perfectly and stayed in its place.
Despite suffering from skin pigmentation disorder or vitiligo, the Canadian model is very successful in her work. She was born in 1994 in Toronto and is originally from Jamaica.
When she was 4 years old, she was diagnosed with vitiligo. Because of this skin disease, she was insulted at school and called "zebra", "cow" and many other derogatory names. Precisely because of verbal harassment by her peers, Winnie often had to change schools and even wanted to commit suicide.
However, her life changed overnight. Of course, for the better. Namely, Winnie was discovered on Instagram in 2014 by the famous model Tyra Banks. Harlow participated in the show "America's Next Top Model" and was the first Canadian to enter the 14 finalists of this competition
After that, her career took an upward trajectory. She has collaborated with many brands and is now one of the world's most respected models.
By: Olivia J. - Gossip Whispers