TOTAL ECLIPSE: Cryptocurrency mining banned after power outages (more on the Iranian Ban)
Bitcoin and other cryptocurrencies are banned, all due to huge electricity consumption and power outages.
Crypto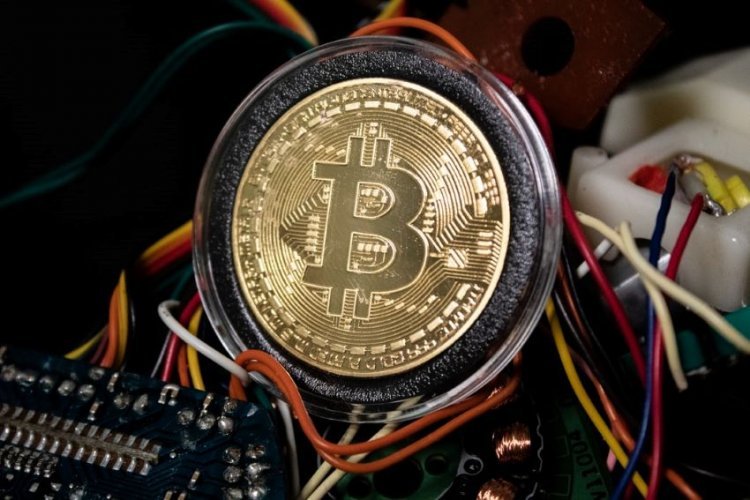 Photo Credits: Brian Wangenheim | Unsplash
The Iranian government has announced a ban on mining Bitcoin and other cryptocurrencies, the president of that country, Hassan Rouhani, revealed.
Officials there blame the energy-intensive process for power outages in a number of Iranian cities.
Rouhani revealed that the decision came into force immediately and that it will last until September 22. The capital of Iran and other major cities have faced multiple daily power outages in recent months, blaming natural gas shortages, a protracted drought that has hampered hydropower, and a growing trend in cryptocurrency mining, primarily Bitcoin.
They claim that most of the energy expended in cryptocurrency mining comes from illegal miners or those who operate without a license. All of this has caused an increase in the number of actions across the country against illegal Bitcoin mining, but they have also cut off electricity supplies to legal Bitcoin farms due to increased electricity consumption. It has also increased significantly due to the Coronavirus pandemic that forced people to stay in their homes, CNBC reports.
As the temperature in that country has risen, consumption has been at a very high level in recent weeks. A new problem has arisen with hospitals that have struggled to keep their refrigerators cool for Covid-19 vaccines. In that country, the police seized almost 50,000 mining machines that used electricity illegally. The state power company Tavanir pointed out that the miners consumed 95 megawatts per hour at cheap rates subsidized by the state. You have already had the opportunity to read that the amount of electricity that Iranian miners spend digging is around 600 million W per year.
"Everyone is looking for a corner to mine cryptocurrencies and Bitcoin. Whoever does it today will do it illegally, even those who were allowed to do so are no more until we leave the problem of power outages behind us," the Iranian president said. About 4.5% of the total amount of Bitcoin cryptocurrency is mined in Iran, which allows its inhabitants to earn about a billion dollars a year just from digging Bitcoin coins. It is in the Top 10, while China is convincingly first with 70%.
Donald Trump's decision to unilaterally withdraw the United States from the nuclear agreement with Tehran and to impose sanctions on Iran was not to the liking of the government there, which saw salvation in cryptocurrencies. Tehran allows the mined cryptocurrencies in that country to pay for the import of goods (including oil), which significantly eases the situation that has arisen due to Trump's sanctions. Such a decision has affected the growing number of cryptocurrency mining, and a good reason for its popularity is the fact that the government there subsidizes electricity, which is why electricity bills are low.
By: Nitza - Gossip Whispers