Why is Heraklion a great vacation spot?
Heraklion is among the world's safest family vacation destinations!
Travel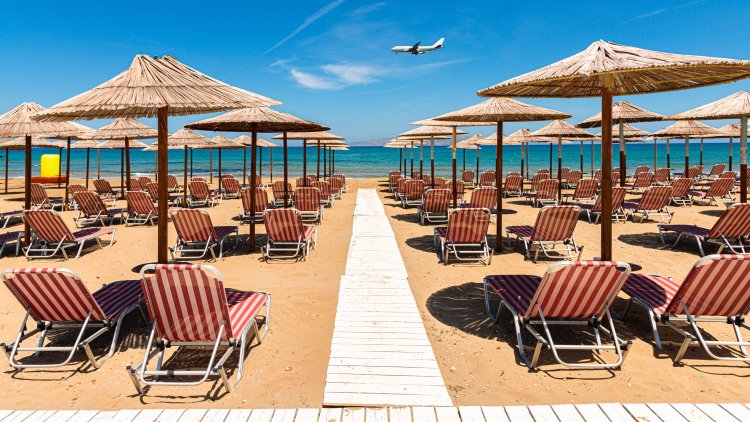 Photo Credits: shutterstock
Heraklion or Candia, as it was called in the Middle Ages, occupies an almost central position on the island of Crete. It is the capital of the island - an administrative, cultural, and port center, and even trade since the Byzantine period. Today, it is a very modern city, the fourth largest in Greece, but it also has an old part of the city that exudes the spirit of old times. There is a fortress in the port, which is an important feature of the city.
Heraklion is also recognizable by the square with the Morosini Fountain, the Town Hall, the Church of St. Mark, and the Archaeological Museum, which contains exhibits from the Cretan-Minoan period, mostly from the Palace of Knossos, which is located not far from the city. The remains of the palace of Knossos continue to intrigue the world public and attract a large number of historians and archaeologists, as well as a large number of tourists from around the world. Although Heraklion has a long historical past, it is not a base for touring or vacationing in Crete, as it has no beach. The beaches are located in the vicinity of the city, but they are exceptional, sandy, and decorated, equipped with bars, deck chairs, and umbrellas. Water sports or entertainment you can find in one of the aqua parks.
The most famous tourist places in the region of Heraklion are Hersonissos, Stalis, Analipsi, Anissaras, and Malia. Hersonissos and Malia are favorite tourist places, especially among the younger population because of the good nightlife. They are also characterized by long sandy beaches with a wide range of hotel accommodations. Stalis stands out as a summer resort adorned with beautiful sandy beaches and is recommended for a more peaceful, family vacation.
View this post on Instagram
Heraklion can be said to be a transit center because it has an international airport through which a large number of tourists arrive in Crete and continue on to their destinations. Heraklion and the whole area of ​​the island of Crete, have excellent public transport, so you can easily reach the most important tourist attractions on the island.
Heraklion is unavoidable to visit while you are on the island, both because of the architecture that makes it unique in Crete and because of the main pedestrian zone with squares and interesting shopping streets. Heraklion is among the world's safest family vacation destinations, according to the report of the American online travel platform "The Family Vacation Guide".
Post by: Rinna James