A remake of the cult film "Ghost" is being filmed
The famous Hollywood actor is planning a new version.
News
Movies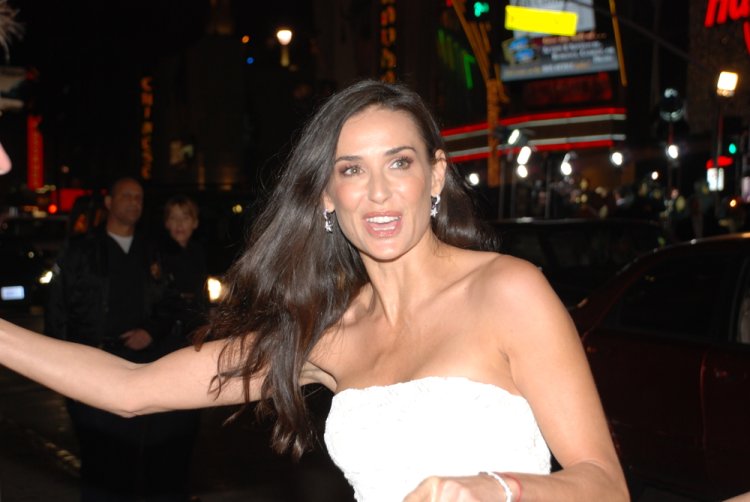 Photo Credits: Shutterstock
Masterful roles in this production were played by Demi Moore, Patrick Swayze, and Whoopi Goldberg.
The iconic American picture "Ghost," directed by Jerry Zucker in 1990, has earned the rank of a cult classic of the seventh art, having become an unexpected hit and winning the most important cinema prizes, including multiple Oscars.
Demi Moore, Patrick Swayze, and Whoopi Goldberg, who won an Oscar, a Golden Globe, and a BAFTA for her performance as psychic Oda Mae Brown, all performed outstanding roles in this production.
A tragic love story
The film's premise revolves around the tragic love story of Molly (Moore) and Sam (Swayze), who are ambushed by a thief who kills Sam during one of their outings.
He transforms into a ghost that is unable to speak with Molly. He is invisible and wanders aimlessly until he encounters another ghost in the subway who advises him on how to begin conversing with people.
That's when Whoopi Goldberg enters the picture as a psychic who is the only one who can hear him. She is generally a petty con artist who pretends to converse with ghosts, but not with Sam.
Sam soon discovers that he was not killed by mistake, but that the killer was bribed by his buddy and partner Carl, who is desperate to win Molly's affection. Sam and Oda Mae Brown decide to prevent it, which Molly finds difficult to accept.
However, the end of the story is spectacular.
Channing Tatum got the rights to shoot a new movie
Although remakes of mega-hit films, such as "Ghost," are typically a double-edged blade that fails to match the original's success and fade into obscurity, actor Channing Tatum recently told Vanity Fair that he is considering redoing the picture.
- We got the copyright to shoot the movie "Ghost", but we are planning a slightly different version because some things need to be changed - said the actor.
Post by Bryan C.