ADATA announces virtual events
Technology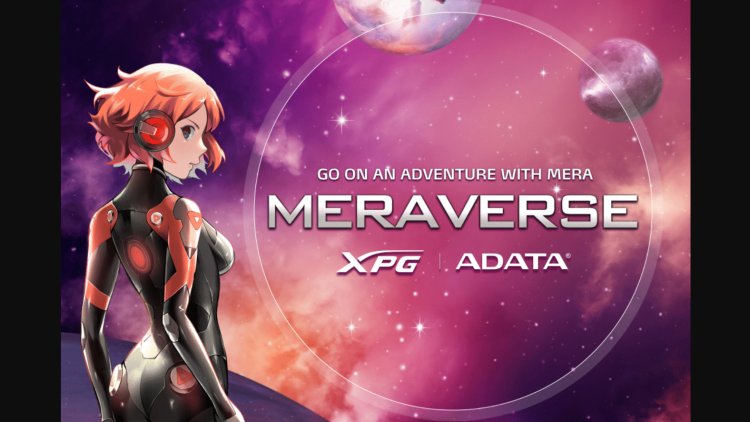 Photo Credits: Adata/Promo
ADATA Technology, a manufacturer of high-performance DRAM modules, NAND Flash products, mobile accessories, gaming goods, electric drives, and industrial solutions, announces two virtual MERAVERSE events to commemorate the company's 21st anniversary and to present new ADATA and XPG products.
Virtual festivities commemorating this anniversary have already begun, while the event introducing the new devices will take place in the summer.
"The pandemic has transformed the way we connect with one another, and the merging of human and online communication will definitely become an irreversible trend," ADATA president Simon Chen said.
"As a result, we created MERAVERSE, a stunning one-stop experience that exemplifies our mission of innovating the future and striving to improve things through technology."
MERAVERSE is a virtual environment designed to engage with the world beyond the constraints of space and time. By presenting virtual exhibitions, ADATA hopes to provide consumers with an impressive and interactive experience.
The inaugural virtual event will take place on ADATA Day, or the 21st birthday of ADATA. The event will include an ADATA birthday activity zone where attendees can play games, win wonderful prizes, and take advantage of special deals on ADATA and XPG goods.
Among the download, incentives are XPG XENIA computers, ADATA storage devices, XPG Mera limited-edition accessories, Amazon gift cards, and more!
Furthermore, visitors who obtain the top scores in the yet-to-be-unveiled game will be entered to win a limited edition DDR5 memory module made to commemorate ADATA's 21st birthday.
The second virtual event, presented by XPG brand ambassador MERA, will showcase the latest ADATA and XPG products using 3D models and animation. Inside MERAVERSE, visitors will be able to move freely with a 720-degree field of vision and study products such as the new ADATA ACE DRAM series.
To fulfill the needs of designers and overclockers, the leading DRAM series with low latency has been designed. The ADATA LEGEND Gen4 k4 family of SSDs, including the LEGEND 960 and 850 PCIe4.0 SSDs, will also be on display at the event, with a maximum performance of 7400MB / s and 5000MB / s, respectively.
The event will also feature a virtual exhibition of two ADATA 21st birthday limited edition products, the ACE DDR5 6400 and the LEGEND 850.