Aesthetic procedures and marriage of Lisa Rinna
They were not harmed by her addiction to procedures, and they revealed the secret of their marriage.
News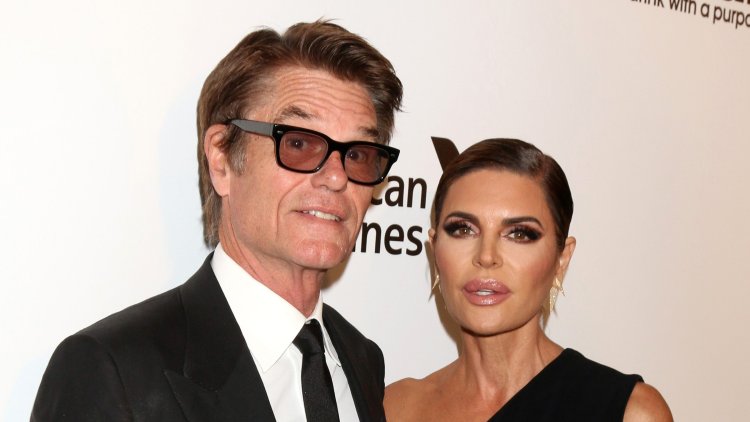 Photo Credits: Shutterstock
Lisa Rinna, 58, is one of the famous ladies who destroyed her natural beauty with surgery, and while she changed her look, her love affair with 12-year-older Harry Hamlin remained intact.
The couple is married for 25 years and the actor has revealed the secret of his good relationship with the star of the cult soap opera 'Melrose Place'. "The secret is that we are complete opposites. I love going to the mountains, and her idea of ​​camping is to stay below the 10th floor of the Four Season Hotel," Harry told.
Harry, who with his wife has daughters Delilah Bella (24) and Amelia Gray (21), revealed that he failed to win his wife over immediately. According to him, she pretended to be unreachable. He thinks that she was like that because of the book 'Rules'. That book was written to teach women how to seduce a man. One of the rules was if a man calls a woman on a date she needs to tell him 'No'.
"And I knew she had read that book. So I called her and said, 'Do you want to come to this Italian restaurant?' and she asked me when. I said in an hour. I hadn't spoken to her in months before," Hamlin recalled.
"I just came home from work, from the set of the' Our Best Days 'series and I didn't have makeup on. Well, I don't think I acted unattainable," said Lisa.
Over the years, the couple realized that the key to a successful marriage is mutual respect and a great willingness to listen. By the way, the couple met at a restaurant when Hamlin had lunch with the owner of the store where Lisa worked. She finished her evening shift and came to return the keys to the boss. The actor once said that sparks flew between them immediately. They were married on March 29, 1997.
For them, it was a difficult year when Hamlin did not get roles while he once had a successful career and in 1987 he took the title of the sexiest man in the world. Lisa was also a sex symbol at one time, but surgery has ruined her beauty. She herself admitted that she knew she had made a mistake by injecting Botox and fillers.
"I listened to my friends because I wanted to look prettier, fresher. But I made a mistake and let them inject me with a shit. I look like a monster, and my cheeks are the worst," said the actress. 
Despite this, she remained faithful to Botox but reportedly gave up surgery. She repaired or reduced the lips in which she had silicones implanted in the '80s. Because of her appearance, she often hides her face when she appears in public with her husband.