After the interview, the news that Michael Caine is retiring went around the world, but the legendary actor has now shut everyone's mouth by posting on Twitter
The legendary actor, Sir Michael Caine gave an interview to BBC Radio 5, and some of his statements were misinterpreted and many concluded he was retiring from acting at the age of 88. However, the actor made it clear to everyone by posting on Twitter: 'I'm still not retiring'
News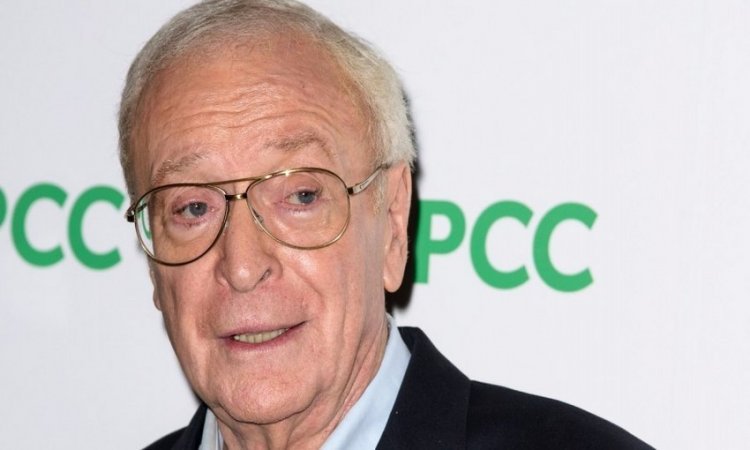 Photo Credits: Julie Edwards / Avalon / Profimedia
Although many doubted it, Michael Caine is still not thinking about retiring. 'I haven't retired and not many people know that,' the 88-year-old actor wrote on his Twitter profile, just a day after an interview with BBC Radio 5 in which he said 'Best Sellers' would be his last film.
'A bit funny, but it turned out to be my last role, really,' the British actor said in an interview about the 2021 film, adding that he hadn't worked for 'two years' and that he had a 'spine problem' which made it difficult walk. As Page Six writes, host Simon Mayo asked the two-time Oscar winner to confirm that 'Best Sellers' will be his last film.
I haven't retired and not a lot of people know that

— Michael Caine (@themichaelcaine) October 16, 2021
'I think it could be, yes… I mean, there were no other offers, obviously, for two years because no one made the films I want to make, but I'm 88 too,' Caine said, adding, 'It's not exactly that there are a lot of scenarios with the 88-year-old lead actor, you know. ' In the interview, he mentioned his memoirs that he has published in the last few years - The Elephant In Hollywood 2010 and Blowing The Bloody Doors Off 2018. 'I also wrote a book, a couple of books that were published and were successful, so now I'm not an actor, I'm writer, 'he said. He added that he likes the literary way of life because as an 'actor you have to get up at half-past five in the morning and go to the studio'. 'As a writer you can start writing without getting out of bed,' Caine joked.
For many, that was enough to conclude that Cain is retiring, but the legendary actor does not think of that.
In addition to posting on Twitter, the actor told Variety: 'As for retirement, I've spent more than 50 years getting up at 6am to make movies and I have no intention of getting rid of the alarm clock!' It is also stated that Caine is 'reviewing two scenarios' as potential future projects.
In addition, Caine spoke to Variety about avoiding retirement just two months ago. 'I never retired. I mean, I'm 88 - people don't knock on my door trying to give me a script. But occasionally roles appear, 'he said at the time. Caine also commented in an interview on how retiring at an early age would affect his acting career, adding: 'If I had retired at 65, I would never have won an Oscar, I would never have taken a picture with Jack Nicholson and I wouldn't have shot the Batman films with Christopher Nolan. '
By: Olivia J. - Gossip Whispers