All the men Pamela Anderson loved
Pamela Anderson became known to the general public in 1991
Stars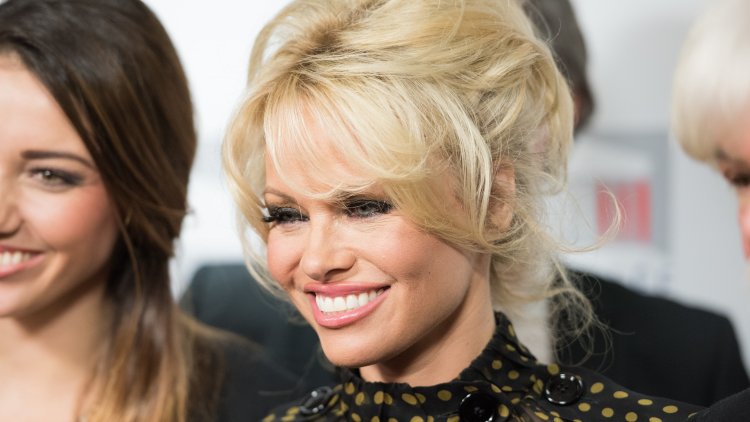 Photo Credits: shutterstock
Canadian-American actress Pamela Anderson (55) became famous for her role as CJ Parker in the series "Baywatch" and rightfully bears the epithet of the most famous actress of the 90s and a sex symbol.
One of Hollywood's favorite blondes has always emphasized her lush bust and perfect figure and became known to the public when she stripped naked for the famous men's magazine "Playboy" in 1989. After that, Pamela often appeared on the cover of this magazine, which is why she broke the magazine's record as the most present star on the cover.
Pamela Anderson became known to the general public in 1991 when she played the role of Lisa in the first two seasons of the award-winning ABC television series "Home Improvement". She attended Highland Secondary School in Comox, British Columbia. During high school, she played volleyball and graduated in 1985. 3 years later, she moved to Vancouver, where she started working as a fitness instructor.
After posing for Playboy for the first time in 1989, she moved to Los Angeles to pursue a modeling career. The magazine chose her again as a model in the February 1990 issue. After that, Pamela implanted silicone in her breasts, and she modeled for Playboy for the next two decades.
In addition to breaking the record of this magazine, as the woman who has appeared on the cover of its monthly issues the most times, Pamela also participated in the creation of several special issues. She got numerous engagements - in the field of acting, modeling, shooting music videos...
View this post on Instagram
Pamela Anderson divorced her bodyguard Dan Hayhurst, who was her fifth husband in a row, at the beginning of the year. She had the most-stormy relationship with her first husband, the drummer of the group "Motley Crue", Tommy Lee. They got married in 1995. The ceremony was held on the beach, and Pamela was in a bikini. Pamela and Tommy Lee have two sons: Brandon Thomas, born on June 5, 1996, and Dylan Jagger, born on December 29, 1997.
The troubled rocker was arrested and sentenced to six months in prison for domestic violence in 1998. Reports state that Lee kicked his wife while she was holding their son in the kitchen of the family home. After that, they ended their marriage.
Another major scandal was a video of a couple having sex on their honeymoon, which was stolen from their home in 1995 and then circulated on the Internet. Nevertheless, even after the divorce and all the hardships, Pamela and Tommy saw each other occasionally.
After the divorce in 1998, Pamela got engaged to a model named Markus Schenkenberg. They hid their romance from the public, and it ended in 2001. Soon after that, she got engaged to the singer Kid Rock, with whom she broke up in 2003. They rekindled their romance and married on a yacht near Saint-Tropez in 2006. In the same year, Pamela announced that she had a miscarriage and 17 days later filed for divorce from the musician.
She got engaged to the famous poker player Rick Salomon in 2007, and the wedding was held in Las Vegas. Just a few months later, the couple parted ways only to reconcile in 2013. However, Anderson filed for divorce again in February 2015. By marrying Jon Peters, she broke her own record, because they were married for only 12 days, and they got married in a secret ceremony in Malibu.
Her first sexual experience was rape. A few years ago, the actress revealed publicly that she was a victim of sexual abuse in her childhood. Namely, as she revealed, her nanny sexually assaulted her from the age of six to ten, and to everyone's shock, her hell did not end there.
After that, Pamela stated that she was raped by a 25-year-old man at the age of 12, and added that the cycle of abuse continued when she was 14 when she was raped by her boyfriend together with 6 friends. In an interview with "US Weekly", Pamela admitted that it was this photoshoot for "Playboy" that saved her life after she survived the sexual abuse of a nanny, after which her experiences with men were very unpleasant.
Post by: Rinna James