Anya Taylor Joy, star of the popular series "The Queen's Gambit," appeared in Venice like a real-life Barbie Doll
Hollywood's promising young actress, Anya Taylor Joy, was one of the best-dressed guests in Venice because of her incredible outfit that simply could not go unnoticed
News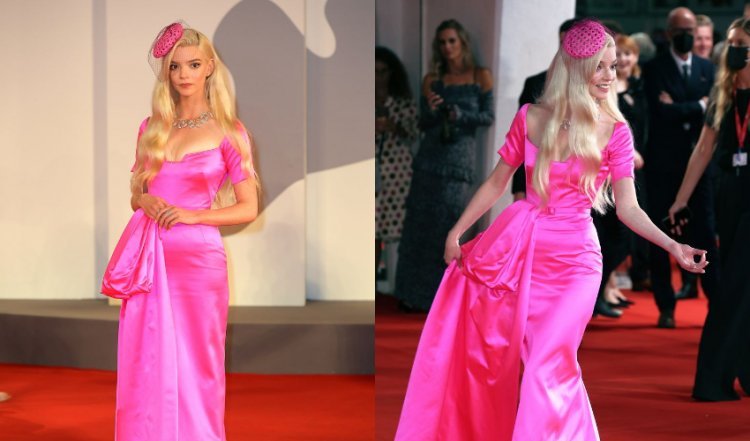 Photo Credits: Getty Images
The famous 25-year-old Anya Taylor Joy shone in a Dior pink satin gown with a dramatic detail on one side. She wore a matching beret and shoes in the same color and a fascinator with a black mesh.
In this outfit, Anja irresistibly resembled a Barbie Doll, both because of the characteristic pink outfit and long blonde hair, and definitely, this chic combination was completely different from what we mostly have the opportunity to see on the red carpet.
Anya's amazing dress is signed by Dior, and this creation highlighted the slender figure and slim waist of the actress, and a dose of glamor was added to the whole story by a diamond necklace.
By the way, the attractive blonde came to Venice to present her new film "Last Night in Soho", and she arrived at the premiere accompanied by her colleague Matt Smith (38). By the way, it has been rumored for some time that there is something more than friendship between the two of them!
View this post on Instagram
By: Sarah R.