Arnold Schwarzenegger is living the best life after his surgery!
Arnold Schwarzenegger is photographed in his beige "Excalibur" in Beverly Hills.
News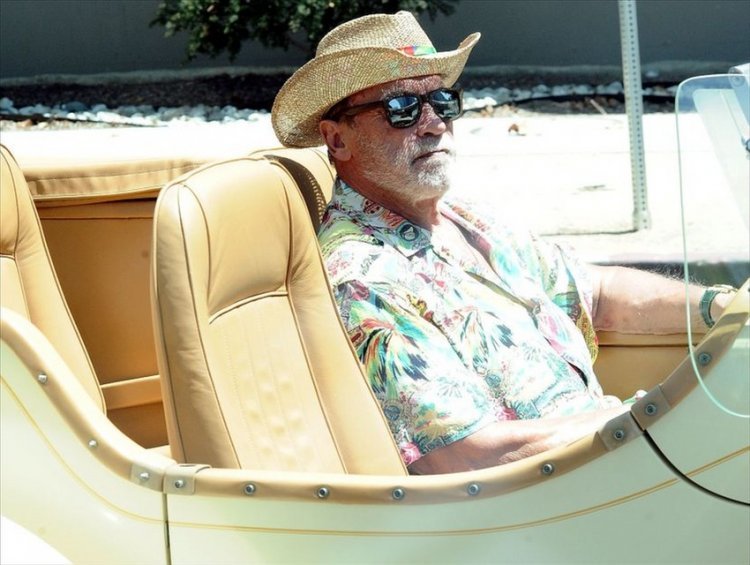 Photo Credits: Profimedia
American actor and athlete Arnold Schwarzenegger is enjoying retirement with full lungs.
The actor was photographed in his beige "Excalibur" in Beverly Hills in a colorful shirt and beige shorts, while he was wearing a knitted hat, and it seems that the actor is very pleased with his pension.
He had a cigar in his mouth and sunglasses on his face and enjoyed the warm weather.
The actor does not calm down even at the age of 74, so he is still very physically active, even though he had heart surgery a few months ago.
- I feel great and I have already walked the streets of Cleveland and enjoyed the great statues. Thanks to every doctor and every nurse on the team! - Schwarzenegger wrote then.
Fans praise him for his looks and say that he is one of the greatest legends in the world, but they wonder if the actor has shrunk, since when he got out of the car he seemed only a little taller than the car, even though this version of the car is "lowered".
Let us remind you, the action hero is known for his perseverance and motivational speeches, and although many ridiculed him for his accent and put him in the mold of a "stupid muscular guy", he proved in his youth that he was very intelligent with a coefficient of 135.
By: Angelica W. - Gossip Whispers