Best horror series on Netflix
It's Halloween month! It can't go without horror vibes. The cinema premieres include the films "Halloween Kills" and "Horns", while we also learned that a new "Scream" awaits us at the beginning of next year. This time we singled out some of the scariest shows on Netflix. Get ready for a good scare!
TV Shows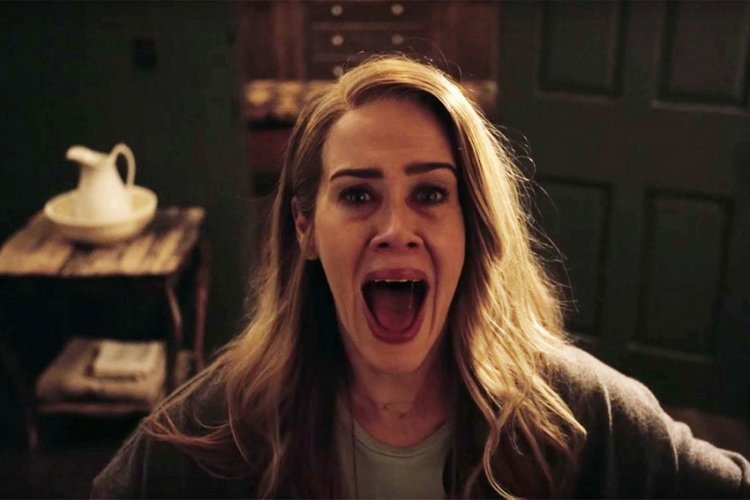 Photo Credits: YouTube/printscreen
While Squid Game breaks all Netflix records, we bring you a few more recommendations for other horror-themed series, which you can stream on this service.
Brand New Cherry Flavour
This horror drama is based on the novel of the same name by Todd Grimson and is set in the Hollywood environment during the 90s of the last century. We follow a young director who went there to make a film. However, he soon falls into a rabbit hole full of supernatural forces, hallucinations, revenge, and many other unusual things.
Scream
In anticipation of a new film in the series, it's not bad to watch this adaptation as well. After an incident related to cyber-harassment attracted the attention of the public in the city of Lakewood, the brutal murder reminds everyone of a series of murders from the past. Has this small town got a ruthless killer chasing young people again?
American Horror Story
This anthology series has ten seasons, each of which deals with a different topic and can be watched independently of each other. Depending on what you like best, you can watch episodes about witches, an institution for the mentally ill, a haunted house, a creepy hotel, an apocalypse… Each of the seasons has 13 consecutive episodes.
Black Summer
If you like stories about the zombie apocalypse, this series has exactly what you need. In it, we follow the beginnings of zombies emerging. Several strangers need to stick together in order to survive and try to return to their families. Any resemblance to the still current pandemic is coincidental.
Marianne
Here he followed Emma, ​​a successful author of a horror novel who decides to give up the series of books that made her famous. However, the problem arises when she realizes that the characters she writes about in the books exist in the real world and that they are not the happiest that she rejected them. Emma goes to her hometown to see her parents, but things go wrong there.
Locke & Key
This is an adaptation of popular graphic novels written by Gabriel Rodriguez and Joe Hill, the son of Stephen King. In the series, we follow three children who return to the home of their murdered father in Massachusetts. There, they find a series of magic keys that open other dimensions, and everything seems like a fun game to them until they meet a very evil creature.
Kingdom
The South Korean political drama has an interesting twist on the subject of zombies - the plot takes place in the 15th century. Zombies appear and threaten the empire, so it is up to the young ruler to figure out how to defend himself from the new plague. The series offers epic battles, but also a lot of bloody conflicts, and behind all that, there are many political and ethical issues.
By: Helen B.