Brian May asked his followers to get vaccinated
Brian May, guitarist of Queen, one of the most significant rock bands in music history, has asked his fans to get vaccinated against coronavirus .
News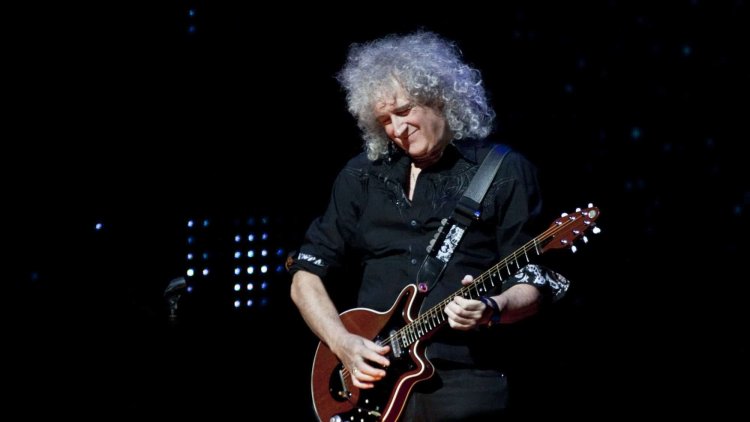 Photo Credits: DepositPhotos
Brian May, 74, guitarist of Queen, one of the most significant rock bands in music history, has asked his fans to get vaccinated against coronavirus as he continues his "terrible battle with the disease".
The musician announced a few days ago that he was positive for COVID-19, sharing a photo of his positive test result on Instagram and admitted that he "made the wrong decision and went to a birthday lunch" with his wife Anita Dobson (72).
Through social media, he asked his followers to get vaccinated against the crown, adding that "his body is still fighting the disease" and described his symptoms in detail.
"We decided to go to a birthday lunch and we thought - well this is the last social event we're going to- because it's not that we normally go to many. We'll take a risk, we've all received three doses of vaccine which will tell us we are negative ", he wrote in the description, adding that he did not wear a mask and that two days after the birthday party, eight guests received positive tests for COVID, and he and his wife Anita noticed the first symptoms. Tests were negative.
Expressing gratitude that he had relatively mild symptoms, Brian told fans, "I can't stress this out enough, this is not an answer my body would give on its own. This is an answer because I received three doses of Pfizer. And I beg and beg you, go and get vaccinated if you haven't already. Because you need help. "
In a separate post, on the eighth day of his isolation, he wrote: "Day number 8 for me - the eighth day after my body was attacked by enough coronavirus to bring it down. First, I think I was a little too optimistic yesterday, imagining the red" T "The line on the test is fading. I have a new test today, but the lines are pretty much the same intensity. I guess there's still a battle going on in my body. That's how I feel - today I have that dry, wheezing cough back, and one side of my sinuses seems to have some kind of irritation. I also constantly fall asleep - not in a quiet way, but in a way 'I can't keep my eyes open for more than a second'. The good thing about all of this is that this happened at a time when I'm not crazy busy as usual. Sorry, I know these things aren't fun for you to read, but I think I need to share this information because it could help someone who might feel less scared. All in all, I am OK. I just feel a little tense and frustrated that I can't be out this time of year. But I think we all feel a little bit like that, right? It is clear that a new variant of the omicron virus is completely out of control in the UK. And probably all over the world, people, " the musician wrote, urging everyone to wear masks, keep a social distance and maintain common sense.
"As my dear mom used to say in a half-hearted way - do as I tell you, not what I do," the musician joked at the end.