Briatore delighted his followers with one photo
Flavio Briatore, the former head of Formula 1, has seduced a number of beauties including Heidi Klum, Naomi Campbell and Elisabette Gregoraci.
News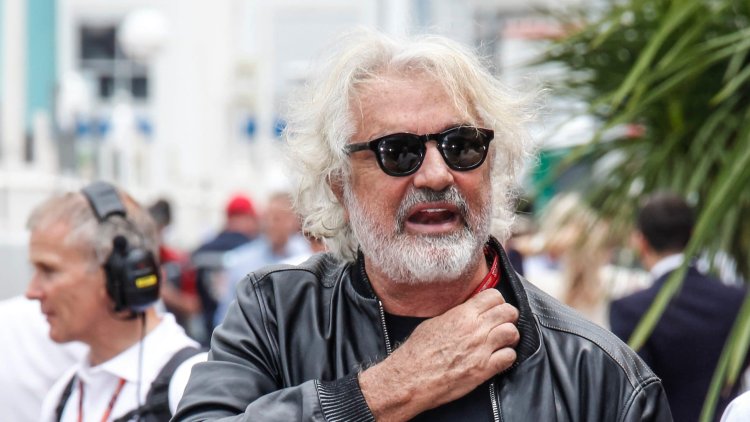 Photo Credits: Shutterstock
Italian former Formula One boss and tycoon  Flavio Briatore (72) posted a photo on Instagram from the Monaco Grand Prix in Monte Carlo. In the photo, he poses in the company of his ex-wife Elisabetta Gregoraci (42), and former partners, top models Naomi Campbell (52) and Heidi Klum (48).
He delighted many followers with his photo, and they expressed their admiration for the beauties, but also for the playboy who gathered them and everyone is smiling and in a good mood posing.
'Only Flavio can do that', 'All the wives of the boss', 'Briatori's angels', are just some of the many comments that his followers left on this photo.
Namely, Briatore and the Italian model Gregorians got married in 2008 and divorced in 2017. They remained in very good relations even after the marital shipwreck, mostly because of their 12-year-old son. Elizabetta later surprised the public when she admitted that she had a contract with a millionaire, according to which she could not be in public with a new partner for three years after the divorce. 
With German supermodel, Heidi Klum Flavio has an 18-year-old daughter, Leni, but he was not very present in her life. Namely, the Italian entrepreneur even approved that the musician Seal, Heidi's husband at the time, officially adopt Lena, thus once again renouncing the paternity of his daughter.
Klum and Briatore publicly confirmed their relationship in March 2003 and they appeared together at many events and walked the red carpets proudly. The model soon became pregnant, and the couple broke up before the birth of their daughter Helena Boshoven Samuel, better known as Leni Klum, on May 4, 2004. Leni is building a successful modeling career and many point out that she is as beautiful as her mother.
Flavio and Naomi were in a relationship from 1998 to 2003 and they even were engaged.His last known girlfriend is 46-year-old model Maria Ludovico Campano.  They were first seen together in the summer of 2020, but it is not known if they are still in a relationship.