Adriana Lima was photographed without makeup
Adriana Lima was photographed without makeup in the company of fiancé Andrea Lemmers at the airport.
News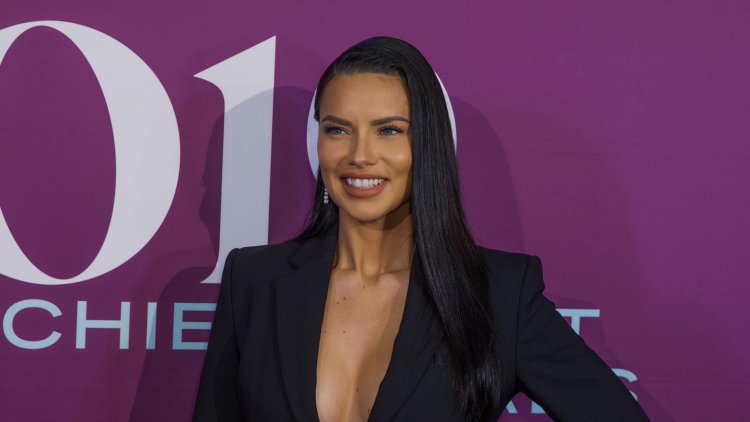 Photo Credits: Shutterstock
Adriana Lima (40) is in sweet anticipation of her first child with her fiancé, film producer Andre Lemmers (40) and she often attracts attention with her clothing combinations.
There is still talk of her fashion releases from the Cannes Film Festival, but after them, she came to the spotlight with her appearance at Nice Airport. The model was in the company of her fiancé and they were both in casual, sporty outfits.
They wore dark-colored tracksuits and Adriana hid her eyes behind her sunglasses. Her swollen face came to the fore and although swelling is normal for pregnancy, her appearance is due to the filler she has been injecting into her face for years.
Lima quickly became a topic on social media as she always does when she appears somewhere, and some have praised her 'ordinary', relaxed release. They liked that she was not in dizzying heels and in one of the nude creations in which she poses at festive events.
Social media users also commented on how different Adriana is in the natural edition as opposed to those on the red carpet when she wears makeup. Plus, it was interesting to see what he looks like without the filters he uses on his Instagram posts. 
By the way, the model arrived at the Cannes Film Festival a few days ago in a dress that revealed her pregnant belly and emphasized all the curves. This bold release was one of the most impressive so far. She wore a mustard-colored dress, which consisted of floor-length sleeves and large slits adorned with beads and rhinestones.
Adriana posted a photo of another pregnant edition from Cannes on her Instagram profile, and in the description of the photo, she mentioned the originator of this trend, singer Rihanna. "Thank you Rihanna for opening the door," she wrote with the post, adding a hashtag - belly out. Unlike the comments that could be seen earlier on this post, she received only positive ones.
Recall, Lima and the film producer had one of their first public appearances at the Venice Film Festival in September 2021, and they are expecting their first child together, a son.