Brooklyn Beckham and Nicola 'sign epic prenup' 
Stars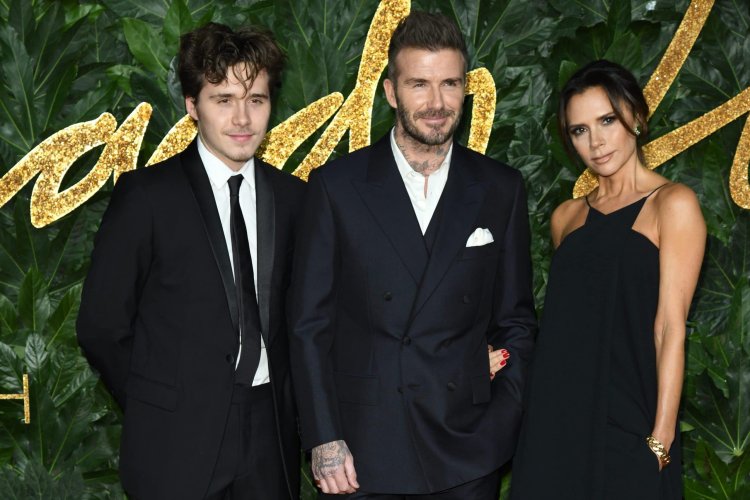 Photo Credits: shutterstock.com
On Saturday, the couple will tie the knot.
The eagerly awaited wedding of Brooklyn Beckham and Nicola Peltz is just days away, but it appears the happy couple has had to make one last-minute preparation that is less romantic. According to the Daily Mail on Saturday, Brooklyn had to sign an enormous prenuptial agreement ahead of the big day, with his mother and father Victoria and David by his side. We never imagined the Beckhams' money would be so little in comparison, but reports suggest that the A-list power couple's £38 million fortune is far less than Brooklyn's prospective in-laws Nelson and Claudia Peltz's £1.3 billion fortune.
The happy pair are expected to marry at one of the Peltz family's beach houses - specifically, Nelson Peltz's £76 million Palm Beach residence.
The beautiful home, which covers 44,000 square feet and overlooks Florida's gorgeous coastline, is a sight to behold. However, the breathtaking vistas will pale in comparison to Nicola's stunning wedding gown, created by none other than Valentino's Pierpaolo Piccioli. According to rumors, family friend Snoop Dog will DJ the event, and it is also rumored that he will organize the stag party for Brooklyn, who is 23 years old. "David has been my guy for almost 10 years now, and I am tight with his family," Snoop Dog, 50, stated.
Nothing like a Snoop Dogg set to get the celebration started after the first dance... the dance floor is going to be on fire." Other notable guests expected to attend include Victoria's fellow Spice Girl, Scary Spice Mel B, Eva Longoria, and the Duke and Duchess of Sussex.
Due to the postponement of his Yellow Brick Road tour, godfather Sir Elton John will be unable to attend the wedding, however, the groom's other godfather Dave Gardner will be present.
The happy pair have never looked happier, and the bride-to-be just shared a beautiful Instagram conversation on a photo she uploaded for Brooklyn's birthday. "Baby, have a nice birthday," she stated herself.I'm very fortunate to be able to spend my life with you. Every day, I become fonder of you. I'm very excited to marry you so soon!"Brooklyn said, " "Every second, I fall more in love with you x you are my person, and we can go through everything together xx @nicolaannepeltz, I adore you, and thank you so much.