Cameron Diaz's husband amazed everyone with this move, including the actress herself
The musician from the band Good Charlotte has once again publicly expressed his admiration for his wife, Cameron Diaz, sharing an emotional post for her birthday on Instagram.
News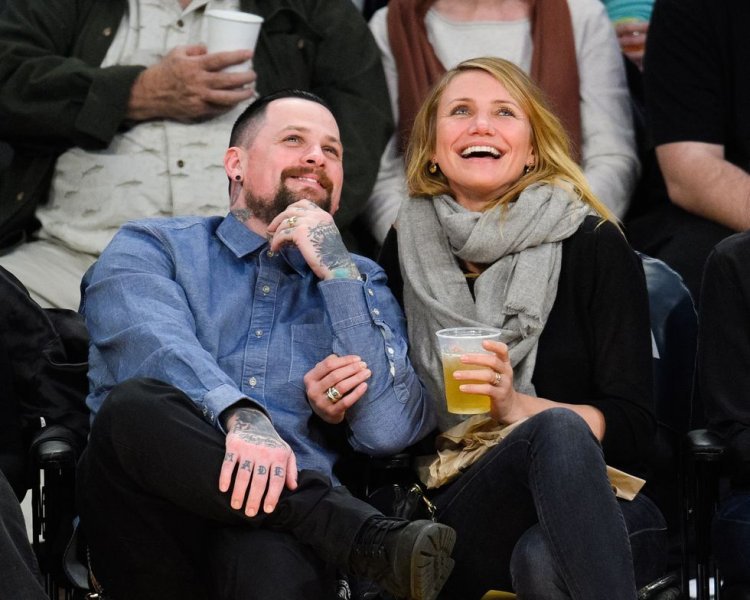 Photo Credits: Getty Images
Famous 42-year-old musician Benji Madden wants the whole world to know how lucky he is that former Hollywood actress Cameron Diaz is his wife. On the occasion of her 49th birthday, he made this known with a romantic post on his Instagram profile, which melted the hearts of their followers.

"Happy Birthday to my Wife, you are beautiful in all ways, we are so lucky to have you... what you do who you are day in and day out to the ones you love always true blue- hard to put it all in an IG post but I love to have a reason to say it out loud I love you " Madded wrote in the caption of one of his own paintings.
Benji rarely shares the details from their private life on social media, but he never misses the opportunity to show admiration for his stunning wife.

Benji Madden and Cameron Diaz got married in 2015, and in December 2019, their small family became perfect when they had daughter Raddix Madden.

Although she left the Hollywood world a few years ago, Cameron Diaz occasionally has media appearances in which she makes no secret of how happy she is to have decided to sacrifice her career for the sake of love and family.
View this post on Instagram
By: Helen B.