Chrissy Teigen fled to Italy after an abuse scandal!
In recent days, the model has most often shared photos of children and herself posing in front of the Leaning Tower of Pisa with her followers. All this happened after the 2011 internet abuse scandal.
News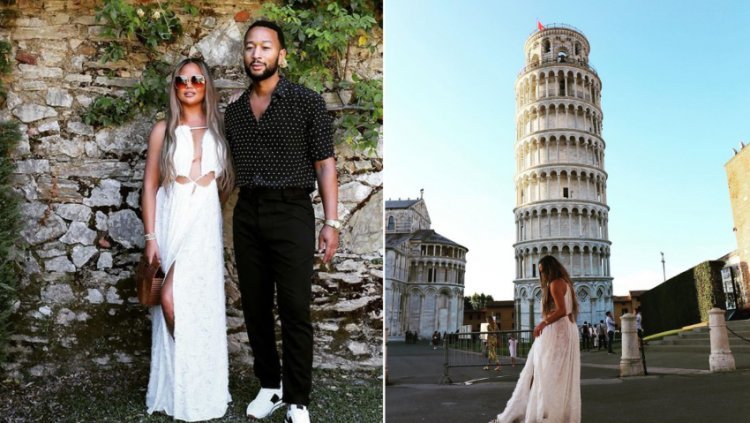 Photo Credits: Instagram
Chrissy Teigen, 35, a model and cookbook author, recently returned to social media after a break she made when it was revealed that reality star Courtney Stodden, 26, had written a series of sneaky tweets in 2011.
Chrissy and John Legend fled Italy with their young children after a scandal involving cyberbullying in 2011.