Christina Aguilera delighted her followers!
Christina Aguilera wore only one item of clothing, and her lush breasts were barely covered! Her followers were delighted.
News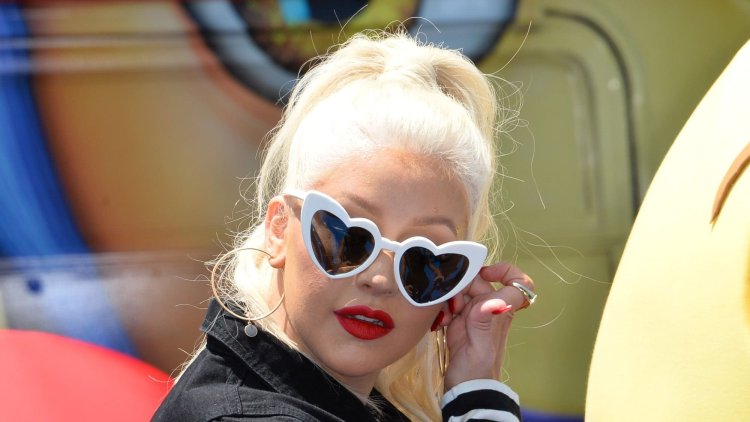 Photo Credits: DepositPhotos
Christina Aguilera is an American singer, songwriter, actress, and television personality. Referred to as the "Voice of a Generation", she is credited as one of the artists responsible for reviving teen pop in the late 1990s. Aguilera has used her vocal ability to address such topics as sexuality, feminism, and domestic violence.
This time, Aguilera posted a series of nude photos on her Instagram profile and delighted millions who follow her. She delighted her eight million followers on Instagram after she posted several topless photos on the occasion of her 41st birthday.
She put on black leather gloves and it was the only item of clothing she actually wore in the photos.
"Xtina XLI" she wrote next to the photos.
Christina returned to music after a four-year break, so she surprised everyone with her appearance in a new video, but also at the recent Latin Grammy Awards. In addition to now nurturing the vamp style, many fans have noticed that her face has changed, so some have not even recognized her.
"Is this Christina Aguilera on steroids," is one of the comments from social media at the expense of her face at the award ceremony, and she provoked similar reactions with her appearance in the video for the song "Somos Nada".
She did not respond to criticism, so it is not known whether it was just a different make-up or maybe she did some facial procedures.
Christina has sold more than 75 million albums worldwide during her career, and in 2013, Time magazine listed her as one of the 100 most influential people in the world. According to Rolling Stones magazine, she is one of the best American singers of all time and has won five Grammy Awards so far.