Coming soon: "Grey's Anatomy" season no 20!
Gray/Sloan Hospital continues to operate for at least another year.
News
TV Shows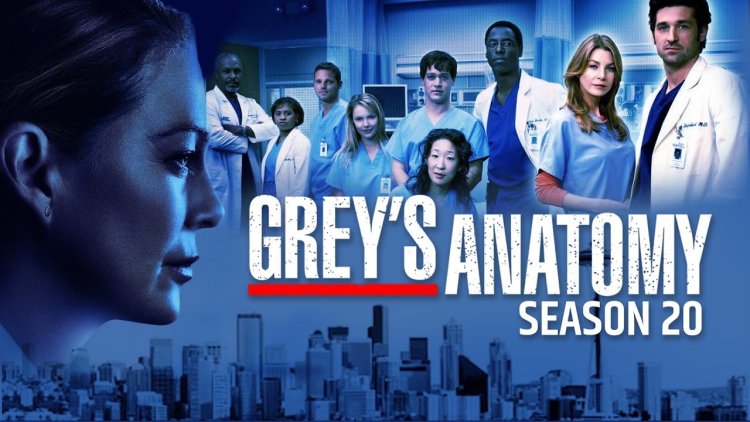 Photo Credits: Promo
The medical drama "Grey's Anatomy" received the green light to film the twentieth season, confirming the status of the longest-running series about doctors in the history of American television.
The series gets a new main character who will stand behind the entire project. The so-called showrunner, instead of the previous Krista Vernoff, will be Meg Marinis, who was the executive producer of the saga started in 2005 by Shonda Rhimes from the 15th season. After signing an exclusive deal with Netflix, Rhimes turned to creating series for the streaming giant, leaving the helm of "Grey's Anatomy" to Kristi Vernoff. Now she is doing it to Marinis.
"Grey's Anatomy" underwent major changes in the current 19th season. Main star Ellen Pomeo decided to leave the series after 18 years as Meredith Grey. Admittedly, she stated that she will occasionally guest star in the series that made her famous, but also that she remains one of the executive producers in this and sister series "Fire Station 19".
By the end of the season, executive producer Krista Vernoff will do the same. Actress Kelly McCreery, who played Meredith's half-sister Maggie for nine years, also recently left the series, but like Ellen, she will make occasional guest appearances.
In this period, their colleagues Chandra Wilson (Dr. Miranda Bailey) and James Pickens Jr. (Dr. Richard Weber), who are the only permanent members of the cast since the first episode aired in 2005, remain. Kim Raver (Teddy), Katerina Scorsone (Amelia), Camilla Ludington (Joe) and Chris Carmack (Link). The nineteenth season of the American series was an important test for the future of this saga. New characters were introduced, young interns, who became the main focus of the story's development. This season just continued the successful path of the medical drama. "Grey's Anatomy" continues to be ABC's most-watched series in the 18-49 demographic, which attracts advertisers.
NEW: https://tvexposed.com/terminator-returns-as-an-animated-series
Post By: Vanessa F.