"The Crown" series is entering its last season!
"The Crown", the final sixth season starts tomorrow on Netflix.
News
TV Shows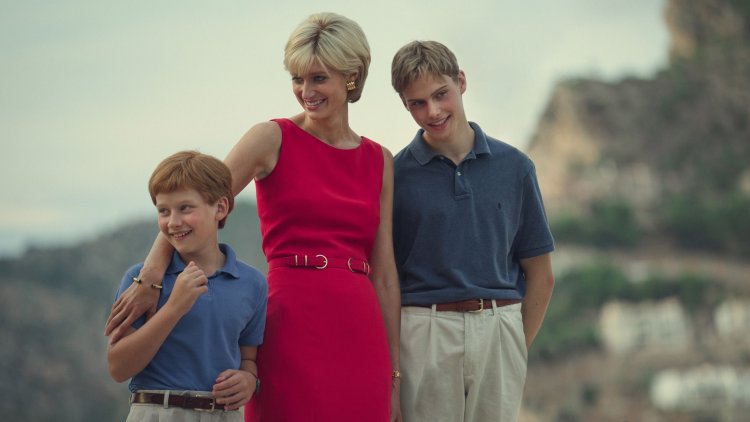 Photo Credits: Promo
Fans of "The Crown" series are eagerly awaiting the final season of Netflix's hit drama series about the life of Queen Elizabeth II. in which they will be able to see some of the most turbulent periods of the monarchy. Ten episodes of the sixth and final season of the series will be broadcast in two stages, five from tomorrow and the rest from December 14.
The central part of the final season will be the event that shook the British monarchy to its foundations - the death of Princess Diana on August 31, 1997.
People's princess
The trailer for the new season, which follows the final weeks of Diana's life after her stormy divorce from current King Charles III, shows the princess (Elizabeth Debicki) struggling to cope with the media's onslaught on her private life. "Finally, you managed to turn everything upside down in this house," the queen tells the princess at one point, to which she replies that "that was never her intention."
Pursued by paparazzi, Diana's BMW crashed into a pillar of the Alma tunnel in Paris, killing the 36-year-old princess and her partner, wealthy Egyptian heir Dodi Al-Fayed. Diana's death sparked a huge wave of public mourning. Prime Minister Tony Blair called Diana "the people's princess".
Diana gained a global reputation as a sympathetic princess after her involvement in work with AIDS patients and mine victims. Memories of her persist in part because the hated "second wife" in her marriage, Camilla, is now Charles's queen.
Controversies
The royal family never publicly commented on the series, but announcements that Diana will appear as a ghost in the sixth season have already caused the wrath of the British. Series creator Peter Morgan denied that Diana was "a ghost in the traditional sense". "She continues to live on in the minds of those she left behind," he told Variety.
"Diana was unique and that inspired me to find a unique way to portray her as well. She deserved special treatment in the story," he added.
In addition to Diana's death, the sixth season, which covers the period from 1997 to 2005, is expected to give insight into the prime ministership of Tony Blair, the wedding of Prince Edward and Sophie Rhys-Jones, the romance of Prince William and Kate Middleton and the marriage of Prince Charles and Camilla Parker. Bowles.
Over the course of its seasons, the show has sparked controversy over insinuations that the Queen and her husband Philip were unfaithful and that Charles wanted his mother to abdicate. This caused an avalanche of negative reactions, so Netflix had to add a warning that the series is fictional.
NEW: https://tvexposed.com/coming-soon-greys-anatomy-season-no-20
Post By: Vanessa F.