Courteney Cox and Ed Sheeran replicated the dance of Monica and Ross from Friends!
Shortly after the premiere of the special episode of the series "Friends", Courteney Cox presented a new dance partner on Instagram - Ed Sheeran. The two of them performed the famous dance of the Geller siblings from school days in a short video, writes the Hollywood reporter.
News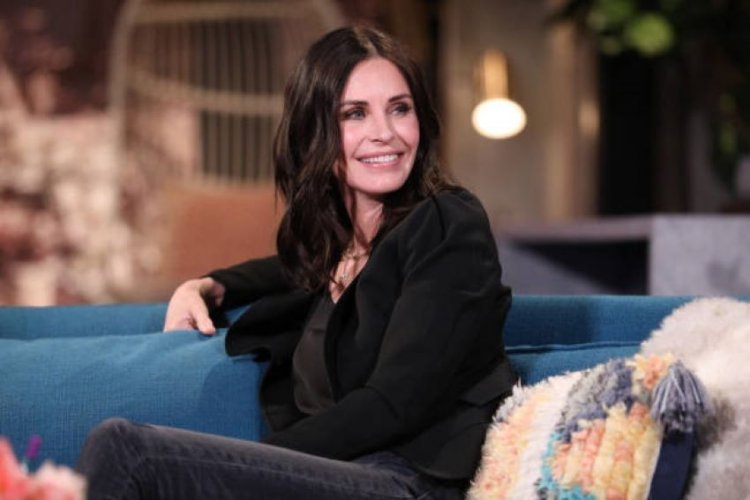 Photo Credits: E! Entertainment | GETTY IMAGES
The star of the series "Friends" performed a dance scene that she danced almost 20 years ago with her brother from the small screens, Ross Geller, played by David Schwimmer in the series.
Cox and Sheeran shared the video on their Instagram profiles, and their performance has been viewed several million times.
View this post on Instagram
The famous dance is from the tenth episode of the sixth season of "Friends", broadcast on December 16, 1999. In that episode, Ross and Monica eagerly want to perform in front of the camera at Dick Clark's New Year's Eve party, convinced that they will succeed by reviving what they call a "dance routine" from their childhood.
The episode is called "The One With The Routine" because of that scene.
For anyone wondering why Monica and Ross's "routine dance" wasn't a part of the special reunion, the director Ben Winston explained that it was anticipated, but the actors ultimately couldn't remember the choreography from the dance scene and weren't willing to perform in front of the audience again.
When Winston asked if they would like to perform the "routine dance" in front of the audience, Schwimmer and Cox answered almost in unison: "Please don't force us to do that."
But Courteney Cox still decided to "honor" the fans with a routine dance, but with a new partner, Ed Sheeran, with whom she has been friends for many years.
Courtney has been in a happy relationship with Johnny McDaid, a member of the band Snow Patrol, since 2013, and they were introduced by a mutual friend - Sheeran. Before him, she was married to actor David Arquette, with whom she has a 17-year-old daughter, Coco, today.
By: Olivia J. - Gossip Whispers