DC Universe presented a new vision - the plan until 2027!
Discovery announced the first 10 film and TV titles in the rebooted DC Universe.
News
Movies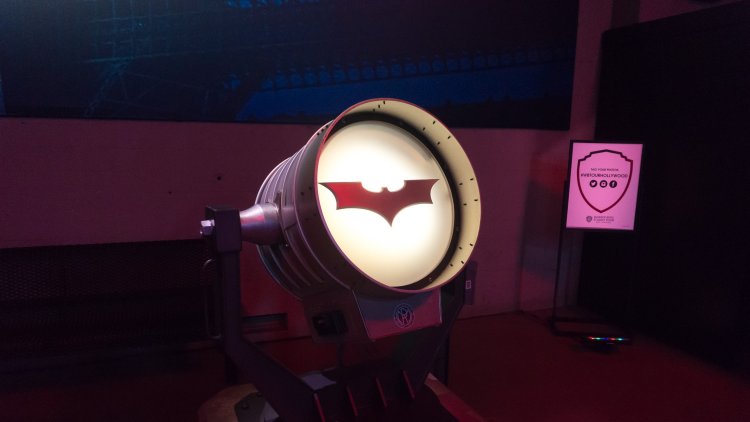 Photo Credits: Shutterstock
Three months after James Gunn and Peter Safran officially began running the new DC Studios within Warner Bros., Discovery announced the first 10 film and TV titles in the rebooted DC Universe.
Gunn and Safran met with reporters this week at Warner Bros. Studios. to introduce, as they said, the first chapter of the DCU, which they call "Gods and Monsters." The projects have a wide spectrum. There are titles based on DC heroes - including the previously announced Gunn-penned Superman film, now officially titled "Superman: Legacy", a Batman and Robin film, a Wonder Woman prequel series, and a "Green Lantern" series. The DCU exists as a multiverse, Safran said, but the films and series will belong to a single universe.
Overall, the plan represents the strongest vision for DC's future since Warner Bros.' first attempt. 2014 to build a universe to rival Marvel.
"DC Studios is unprecedented! " said Safran. "It is an independent production unit and studio. It's the first time that everything related to DC - film, television, animation, games - has been centralized under one creative vision, James's and mine," he added.
Gan and Safran added that the DCU's plan is to release roughly two movies and two TV series per year until 2027. That result, however, will not sacrifice quality to meet deadlines. Only "Superman Legacy" and "Batman Part II" have release dates set. Here are the details of the projects.
MOVIES
"Superman: Legacy"
The film, which is planned to hit theaters on July 11, 2025, will not be a Man of Steel origin story.
"The plot focuses on Superman balancing his Kryptonian heritage with a human upbringing," said Safran. "He is the embodiment of truth, justice and the American worldview. He is kind in a world that considers kindness old-fashioned," he added.
"The Authority"
"Superman: Legacy" will lead directly into "The Authority",a film about a group of superhumans whose approach to saving the world is far from ideal. The characters originate from WildStorm, which was launched in 1992 as an independent entity under current DC Comics boss Jim Lee.
Gan and Safran pointed out that it will not be a simple story about heroes and villains.
" Not every movie and series will be "good guy vs. bad guy". There are people who are very questionable, who hold power, who basically believe that the world cannot be fixed in an easy way, and they take matters into their own hands." they pointed. The script for the film is currently being written.
"The Brave and the Bold"
Along with introducing the DCU's version of Batman, " The Brave and the Bold" will introduce the "Bat Family". Among them will be Robin, who is finally returning to action movies for the first time since 1997's ill-fated Batman and Robin. This version of Robin will be Damien Wayne, the biological son of Bruce Wayne, who did not know about him for the first eight to 10 years of the boy's life.
"It is a very strange story about father and son," said Gan.
" Supergirl: Woman of
Tomorrow"
Based on the 2021 and 2022 comics of the same title, "The Woman of Tomorrow" features Superman's cousin, Kara Zor-El, who is, as Gunn explained, "a very different type of Supergirl."
" We see the difference between Superman, who was sent to Earth and raised by loving parents from the time he was a baby, compared to Supergirl, who was raised on Krypton and watched everyone around her die and be killed for the first 14 years of her life," Gan stated. Gan called this Supergirl "very hardcore".
To be continued...
NEW: https://tvexposed.com/newa-retrospective-of-michael-manns-films
Post By: Vanessa F.